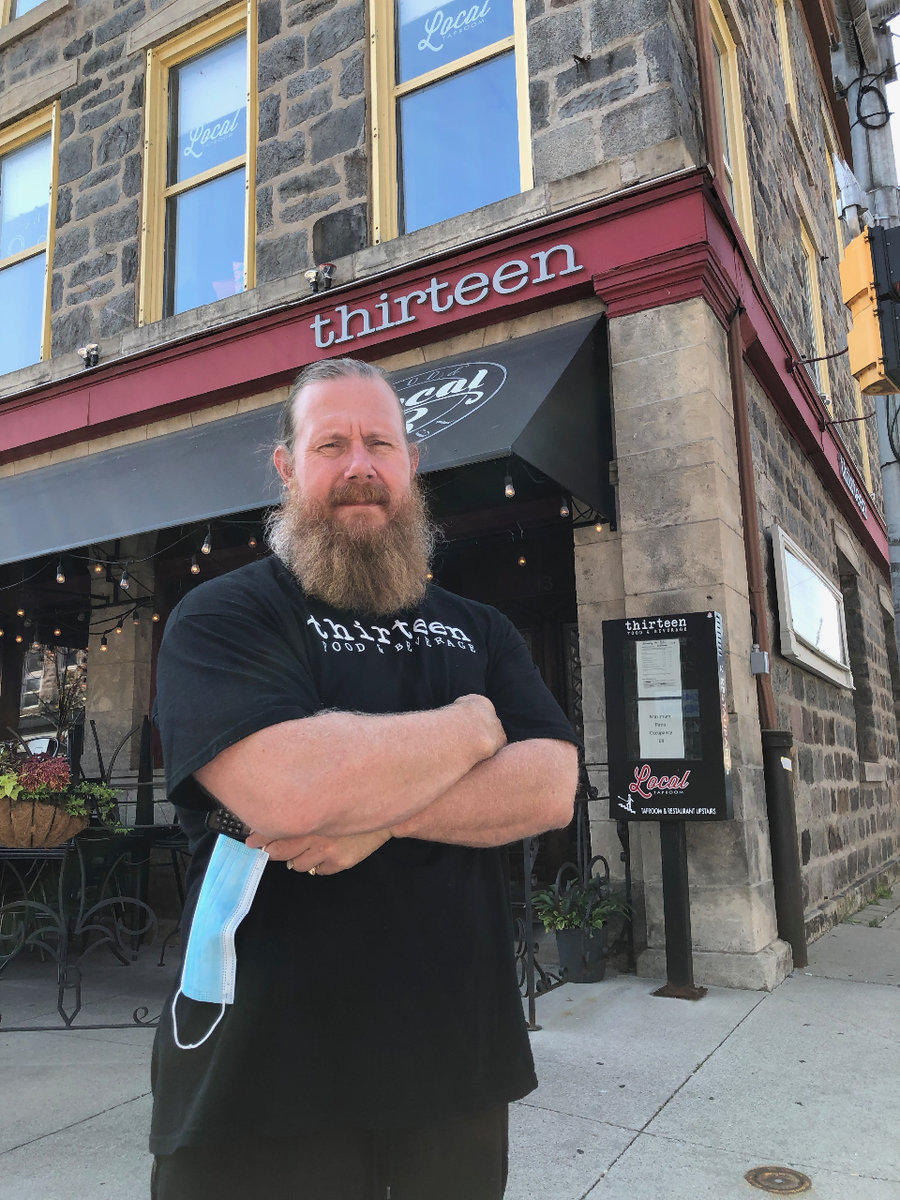 On a warm summer day, the patio at Thirteen in downtown Cambridge is a popular spot.
The pedestrian-friendly space created by the temporary closure of Main Street between Water Street South and Ainslie Street North has enabled the restaurant and its neighbouring eateries to create an inviting atmosphere for residents and visitors as Ontario's reopening continues in wake of the pandemic.
But despite this great potential, Thirteen co-owner Matt Rolleman has only been able to operate the restaurant five days a week due to a staffing shortage.
"The staff we have is great and they've worked so hard, but I would have to put everyone into overtime all the time if we wanted to remain open seven days a week," he says. "Right now, we don't use our second-floor restaurant at all. We definitely don't have the staff for that."
He's not alone. Many industries – from construction to manufacturing to hospitality – are having difficulty finding workers.
According to Statistics Canada, as reported by the Financial Post in early June, an estimated 632,700 positions – approximately 4.1% of jobs in Canada - were vacant in March. This translates, according to the article, approximately 100 basis points higher than pre-pandemic levels.
Matt says by the fall his ultimate hope is to be able to run the restaurant at pre-COVID-19 levels.
"But it's going to be a struggle," he admits, adding while searching the job site Indeed Canada looking for staff, he's noticed many people working in local restaurants seeking opportunities in other establishments.
"There's been a lot of upheaval. Some people who've been out of the restaurant industry for the past year have decided they are not coming back and that's just the way it is."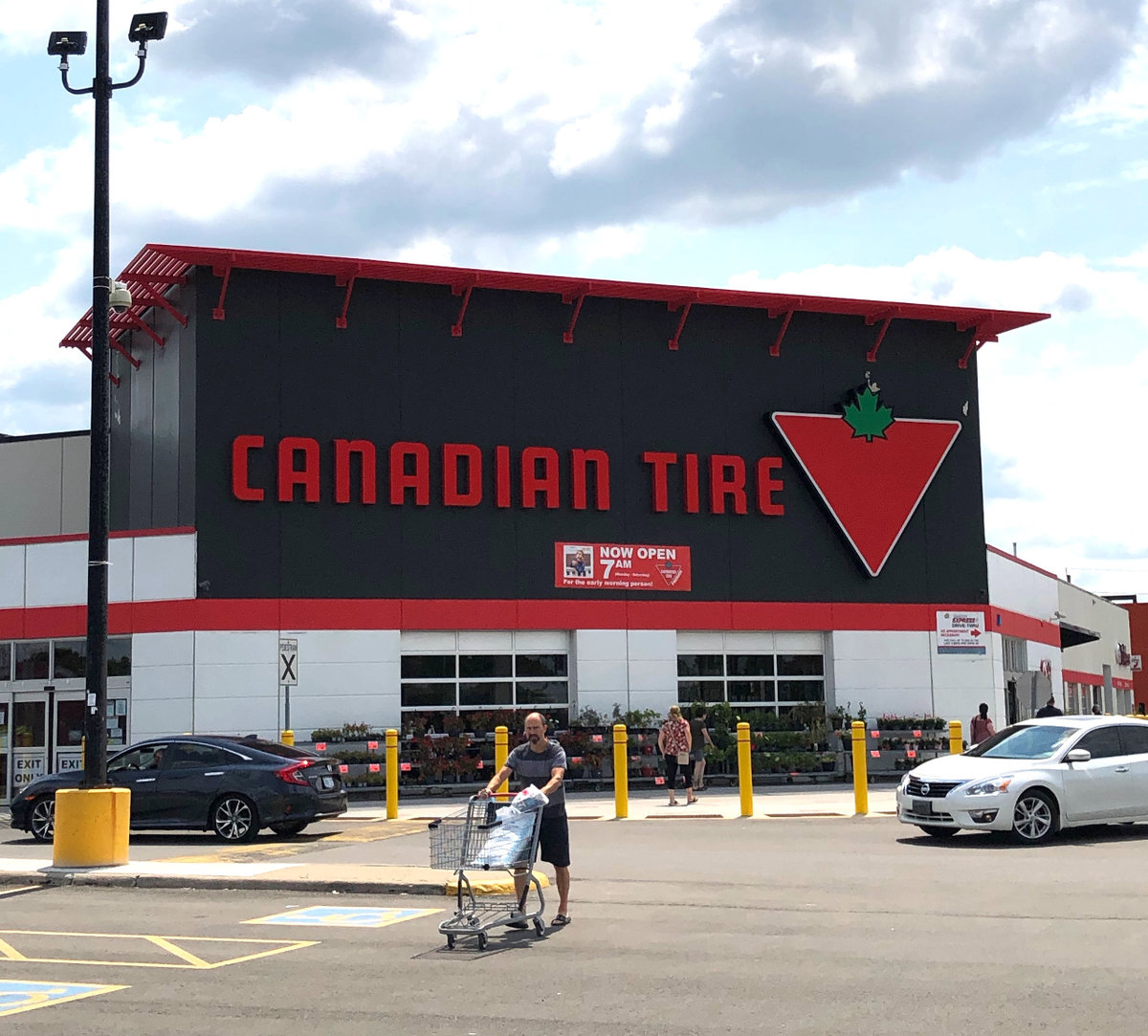 Canadian Tire owner Kerry Leroux has also found himself facing a few hurdles when it comes to finding employees.
"We are in a constant state of hiring. We're always looking for people," he says. "You're also in a constant state of training as well which makes it very difficult on the other staff, so we have to get them trained as quickly as possible."
He says some retail businesses will put new employees right to work on the floor with virtually no training which is something he doesn't do at his store which usually employs about 150 workers (about 40% of whom are full time).
"That's really not fair to the employee or the customers when you do that," says Kerry, adding this is the first time he's experienced an employment situation like this since taking over the operation of the Pinebush Road store 10 years ago.
Like many, he finds it difficult to understand why there are so many job vacancies, considering
Canada's unemployment rate in May was 8.2% which translated in the loss of 68,000 jobs.
But Brendon Bernard, a senior economist at Indeed Canada Corp., was quoted in the Financial Post explaining that the natural push and pull between the number of people seeking employment and available jobs has been thrown into turmoil by the pandemic.
Factors in this 'upheaval', according to the article, include a spike in demand for products and services in sectors that were already struggling to find qualified workers and potential health risks frontline workers face being exposed to COVID-19.
Couple these factors with enhanced employment benefits from the federal government, such as the Canada Emergency Response Benefit (CERB), and the pressure has been reduced for people when it comes taking what are considered as lower-paid jobs.
"Once the CERB was announced by the Feds that really slowed down the number of people applying for jobs," says Kerry, noting that providing the benefit to students during January and February which are the slowest months in the retail business also didn't help
"It made no sense at that time of the year for the government to hand over $500 a week to a student living at home," he says, adding the money might have had more impact if it had been directed towards their education costs instead. "I think they (government) looked at it in the wrong way."
For Mehrzad Salkhordeh, part owner of dB Noise Reductions Inc., a Cambridge-based engineering company that offers a variety of noise reduction solutions, he says the CERB has made it difficult for many small businesses.
"I think for the younger generation - not to stereotype or categorize – it won't hit them until it hits them," he says, adding the tax implications of collecting the benefit will eventually be felt. "When they do their taxes next year, they will see the impact and then they will start looking for opportunities. For them, I think next year is going to be wake-up call."
Currently, he too has had trouble filling positions and says ongoing border closures has resulted in fewer qualified immigrants entering the workforce as well as international students from taking part time jobs in many sectors.
"I'm hoping with the vaccinations and with better progress we seem to be having with COVID-19 that things will go back to being a bit more normal," says Mehrzad, adding there is a need now for the government to motivate and accommodate small businesses.
He says offering higher wages seems like an easy fix but doing so will quickly impact the bottom line for most small businesses.
"I think $20 an hour is a pretty good starting point for someone with no experience who is starting fresh. But I know you can't live off $40,000 a year and feed a family and pay rent," he says. "As a person I understand that. But as an employer, if I want to pay this person $25 an hour, I must raise my pricing and servicing and will not be able to maintain the business."
Kerry says offering incentives – such as profit sharing and good benefits - and promoting how his store is 'different' from other retailers is imperative when it comes to finding workers.
"There's a lot of jobs out there and people are coming in with very specific questions on what this job can do for me, and that's fair," he says. "I want them to ask those questions because I want them to see the differences between one or the other."
Matt agrees finding the right person is vital but says even without CERB, which is scheduled to end on September 25, hiring workers will remain difficult taking into account new and larger employers in our Region, such as the suspected Amazon facility in the works near Blair.
"These opportunities are great and will employ a lot of people in terms of secure jobs. But I look at them as an opportunity for me to lose some staff," he says, adding at his restaurant COVID-19 fears have lessened among staff due to ongoing and strict safety protocols. "There's enough going on in Kitchener-Waterloo and Cambridge right now so if someone wants to leave a job and find another job, they can do it relatively quickly depending on what they are looking for."
According to Statistics Canada in March:
4.1% of jobs in Canada – roughly 632,700 – were vacant
Canada's unemployment rate was 8.2%, with another 68,000 jobs lost
Hospitality sector posted a vacancy rate of 7.4% (roughly 68,400) unfilled jobs
Construction sector posted a vacancy rate of 5.8% (roughly 58,300) unfilled jobs
Transportation & warehousing posted a vacancy rate of 3.9% (roughly 30,600) unfilled jobs
Retail posted a vacancy rate of 4% (roughly 75,300) unfilled jobs
Healthcare & social assistance sector's job vacancy rate was 4.8% (roughly 104,200 jobs)
Source: Financial Post