The pandemic has created new opportunities for many workplaces.
The terms 'hybrid' and 'flexible' have become commonplace as companies and businesses formulate plans for their staff to return to a work environment that's going to be far different than the one many left when the pandemic first struck in March of last year.
But that return won't come without its challenges.
"We're seeing a ton of anxiety out there right now as more and more employers start thinking of having people come back to the office," says Frank Newman, who operates Newman HR. 
A survey conducted by KMPG Canada in the spring as vaccinations began to ramp up showed that 81% of Canadian workers were worried their employers and managers were not equipped to handle a return to work properly, and nearly two thirds of those surveyed wanted to go back to their workplaces but COVID-19 remained their core reason for reluctance. In fact, 68% said that working alongside colleagues who may be sick or asymptomatic was a top concern.
"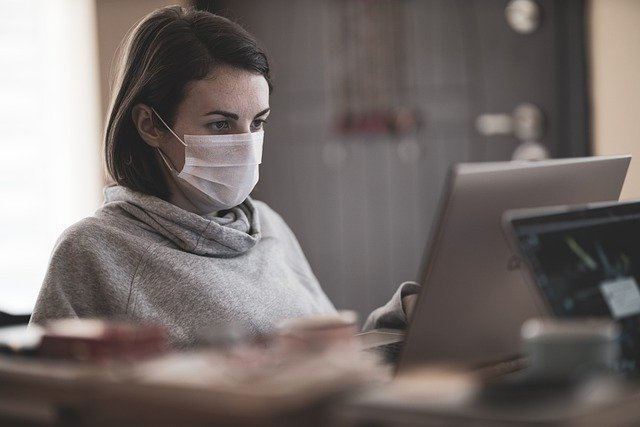 People have gotten very comfortable and generally quite productive working at home," says Frank, adding the comforts of home and no commuting have become big draws for many. "I would say people are 90% to 95% as productive as they were working in the office. But clearly, we're missing some of those creative exchange of ideas that come from sitting next to someone or from random conversations."
In effort to quell the concerns of returning employees, he has been recommending to clients they create an open dialogue with their team to identify their worries or fears.
"It's a little like when an employee returns from a maternity or parental leave. We just assume everything is the same but what we don't realize is that they have undergone a bit of profound psychological change and I think we kind of had that experience working at home," says Frank. "Companies have to try and understand what might have happened in employees' lives while they were away. Some of us may have had loss and some of us may have had catastrophic things happen."
Therefore, he says employers need to create or enhance their Employee Assistance Plans, especially around access to counselling, financial or legal supports – not just health, RRSPs and dental benefits. 
"I think more companies have recognized how stressed people have been," says Frank, noting some employees may be reluctant to access these supports fearing word may spread in the workplace. "These programs are run with the highest sense of ethics in place in terms that nothing gets shared, even with your HR department. There shouldn't be any fear about utilizing an EAP program if you have one."
As well, he says vaccination policies are a huge concern and appear to be 'all over the map' in some workplaces and stressed that whatever stance a company takes regarding its own policy, it should be clearly defined for the employees.
"You want to make sure you're talking about why you're doing a policy, regardless of what it is because people need to know," says Frank. "We want to keep people feeling safe at work."
He says optimism appears high right now regarding bringing workers back and expects to see even more people return starting in January.
"I've got clients in virtually every sector. And the most challenging time right now is in the restaurant and food services industry," says Frank, explaining vaccination passports and the fact fewer people have been dining out are continuing factors hitting this industry hard.
Also, he says workplaces with an office and a production/manufacturing component also may see the natural divide between the two widen since the office workers likely were allowed to work from home during the pandemic.
"Companies have to be thoughtful about how they show appreciation to those people who've been at the workplace every day," he says, adding celebrating the return of employees in a positive way would also be beneficial. "I like the idea of giving something tangible, like a gift card perhaps."
Frank says connections must be cultivated as people return to their offices.
"What we've learned from this whole process is that finding ways to connect with people is so important," he says.
For more information, visit Newman Human Resources or contact Frank Newman at 519.362.8352.
Things for employers to consider as outlined by the Harvard Business Review:
Do:  
Ask - anonymously, if necessary – how people are feeling about returning to the office so you can respond directly to their concerns

Allow people to experiment with different ways of working so the shift to in-person or hybrid work doesn't feel sudden. 

Continue to be compassionate — to your team members, and to yourself.
Don't:  
Assume people are going to tell you that they're feeling anxious

Neglect to make clear why in-person or hybrid work is beneficial to employees (not just to the company).

Make promises you can't keep, such as assuring people their careers won't be impacted by working from home or that they can do so indefinitely.