The economic shutdown from COVID-19 may have physically closed many doors but could be opening new ones online for those looking to upgrade their skills or seek new career opportunities.
"Usually we're all so hustled and bustled by everyday life we don't' really get the time to reflect," says Anna Barichello, Associate Chair, Institute of Online Studies at Conestoga College.
As a result, she says many people rarely take an opportunity to ask themselves some important questions: Do I like what I'm doing? Am I challenged in my life? Do I want to learn to do something better?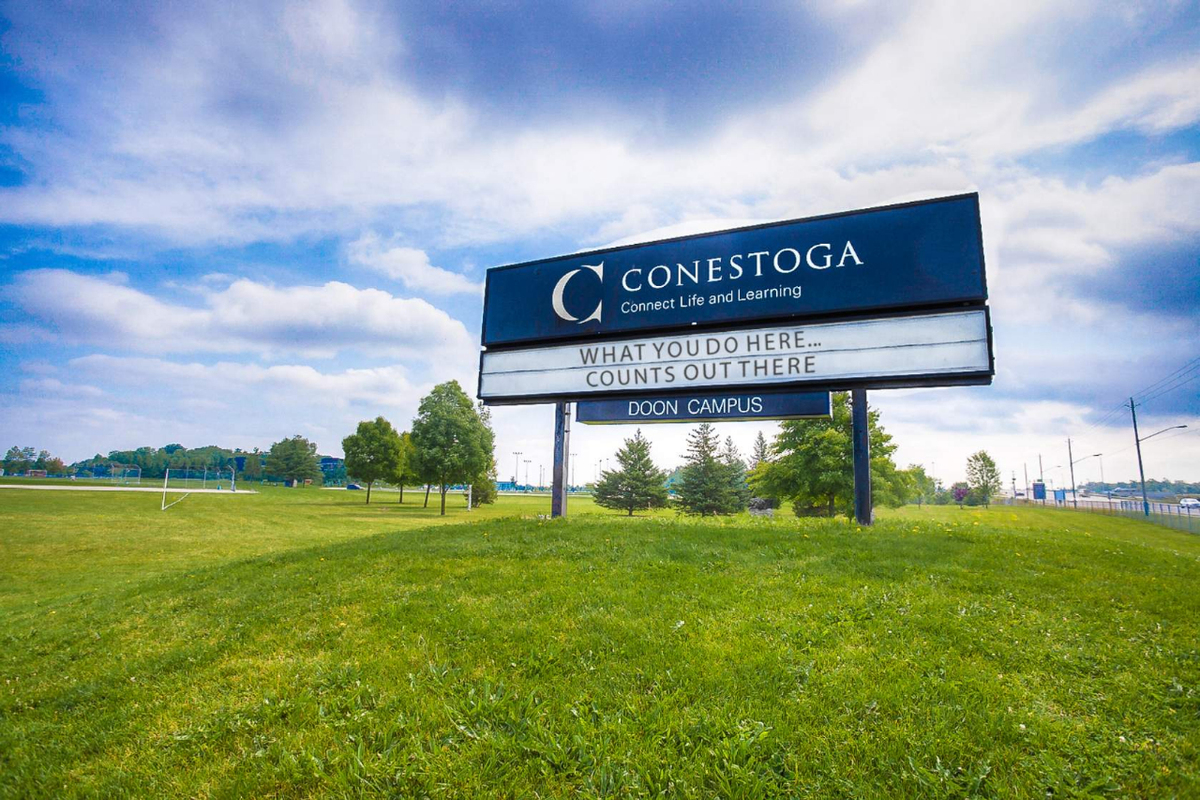 Anna says using the shutdown as an opportunity to take online courses could prove very beneficial to some of those in the business community.
"If you're a small business owner and one of your challenges has always been handling accounting, maybe this is the time you could take an accounting fundamentals course?" she says, which is one of more than 260 courses Conestoga College offers as part of its Ed2Go program.
Currently, Anna says learning trends indicate there is an even split among people enrolled in online courses with most either looking to upgrade their skills for their current jobs or taking programs that have absolutely nothing to do with their careers.
"This could be the time to see if you want to do a career switch," she says.
According to a recent Globe and Mail article, a recent survey by the Canadian Federation of Independent Business of the small-and medium-sized businesses it represents suggested approximately one-third that are closed due to COVID-19 aren't sure they'll ever reopen.
As well, the article states the federal government is looking at ways to speed up the introduction of skills-training to help out-of-work Canadians. The training was targeted to arrive at the end of this year in the form of an annual tax credit and time off through the employment insurance system for workers that wanted to upgrade their skills, or learn something new to help their job hunt.
In terms of enrolment for its Ed2GO courses, Anna says Conestoga College has seen about 135 students register this month, which is about typical, but speculates that number will increase. She says her office has been fielding many enquiries.
"At our office, it's been business as usual."
She says the wide variety of courses – from accounting to writing for children – may be an attraction and so is the convenience. The programs run four weeks in length and take about four hours a week to complete which is ideal for those working remotely at home.
"You can do the work on your own time," says Anna, noting there are no textbooks. "Everything is done online, including assessments."
She admits some may be intimidated at the thought of learning online, since it is not the traditional way many of us were taught.
"Sometimes there is a hesitancy; 'Will I be able to handle the technology?' or 'Will I be able to learn in this medium?'," says Anna. "But what you get from an online course, the learning outcome, is the same as you would get in a face to face course. You are really getting a quality learning experience regardless of the medium."
She says the Ed2GO programs are created by instructional designers who've worked to ensure the students focus on the content and not the technical aspects of how its offered.
"They're designed for easy navigation. You don't really need to have technical skills to be able to go through the course," says Anna, adding there is tech support available if students are experiencing difficulties. "There are support officers available."
As well, she says the college does offer career counselling for those who may be unsure what courses they should take, noting the three most popular programs are Accounting Fundamentals, Fundamentals of Supervision and Management, and Introduction to Microsoft Access 2019.
Anna herself says she has taken some project management courses offered via Ed2Go.
"I thoroughly enjoyed them," she says.