It's been just over a month since the first batch of rapid antigen screening kits were distributed to Waterloo Region SMEs through a pilot program created in partnership with the Cambridge and Greater Kitchener Waterloo Chambers of Commerce and Communitech.
And since that time, close to 2,000 of these SMEs (under 150 employees) are now offering their workers the opportunity to screen twice a week, with more placing their orders via our 'www.chambercheck.ca' (recent winner of the Ontario Chamber of Commerce's Power of the Pivot Award) site every day as businesses continue to look for ways to navigate their way through this pandemic.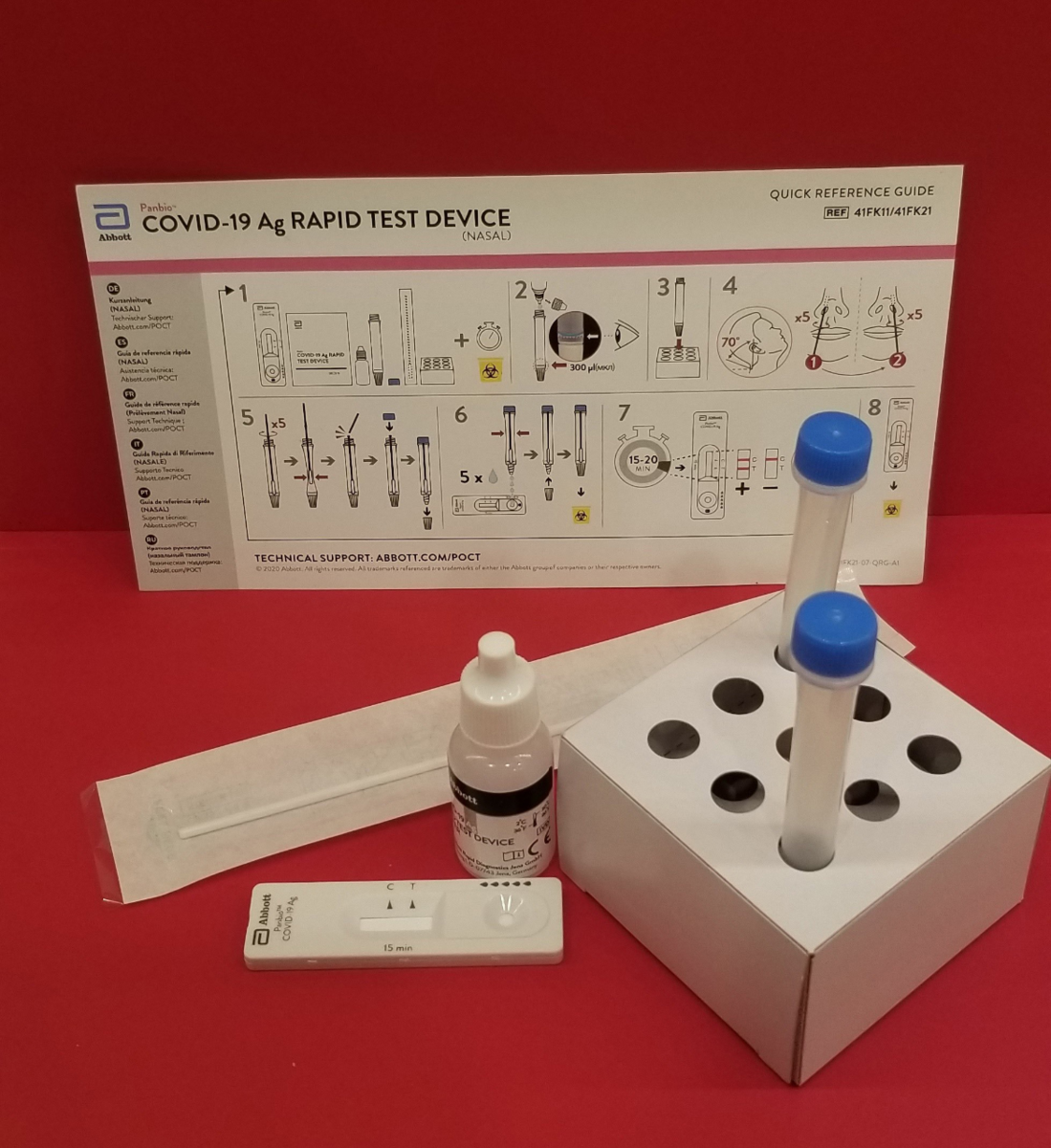 The program is now being rolled out provincially and nationally thanks to the Canadian and Ontario Chambers of Commerce who are currently working with other Chambers and government leaders to ensure all SMEs have access to this valuable 'weapon' in the fight against COVID-19.
"In my 20 years with the Chamber, I can't think of another program in the Chamber Network that has had a much impact on business as this program has had," says Cambridge Chamber of Commerce President and CEO Greg Durocher. "I'm so proud to be the Chamber where it started and was piloted because it gives me confidence in our ability to deliver national programs that are innovative."
He says the need for rapid screening to identify those who are asymptomatic was first noted by members of the BESTWR (Business and Economic Support Team of Waterloo Region) during the early days of the pandemic. The team, which Greg serves on with representatives from the Waterloo Region Economic Development Corporation, Great Kitchener Waterloo Chamber of Commerce, Communitech and Waterloo Regional Tourism Marketing Corporation, was formed 13 months ago to assist local businesses address COVID-19-related challenges.
"We knew testing and more testing was key when it comes to controlling the spread and understanding its impact on people and the economy," says Greg, who credits Communitech President and CEO Iain Klugman with procuring the kits from the Federal Government who were distributing them at the provincial level in long-term care facilities and larger essential workplaces only.
"They (Province) really didn't have a mechanism in place to get them out to smaller and medium-sized businesses," he says, noting the two local Chambers joined forces to assist once the Province approved that screenings could be conducted by non-healthcare providers since the procedure is not as 'evasive' as a PCR test. The Abbott Panbio Antigen kits provided through the Chamber program are more than 90% effective.
"We knew we were part of a pilot project to determine if this was feasible and acceptable and workable in every jurisdiction in Canada," says Greg, adding bringing the screening kits directly to workplaces rather than have employees visit a secondary location to be screened, was clearly the best option.
He likens the journey to building an airplane during mid-flight.
"We kind of built the program in real time, not unlike on what's happened during the pandemic," says Greg, adding the Chambers have also developed a 'playbook' which is being used as a guide for other Chambers to help them set up their own programs.
Locally, orders are placed at www.chambercheck.ca and volunteers prepare the kits for pick‐up at the Cambridge Chamber's office at 750 Hespeler Rd. A representative from each SME responsible for supervising the self‐screening collection onsite is needed for the initial pick‐up and receives video training to properly supervise the screening process and safely dispose of the used kits. Each SME is required to electronically submit their screening results and the accumulated data is reported to the Ministry of Health bimonthly. If a screen results in a positive for COVID‐19, the employee is required to leave the workplace and notify public health to arrange for a PCR Test at an approved Public Health Collection Site and await further instructions from Waterloo Region Public Health.
"This program is not intended for employees working at home," says Greg, noting Ontario's current Stay at Home Order clearly indicates even those employed by an essential business, must work from home if they can. "They're already  safe at home, so they shouldn't be coming into the workplace."
He says rapid screenings are voluntary and admits that some employees, for personal reasons, may be hesitant to take part.
"But you could remind them that it's not about them, this is about the people who work around them," says Greg, adding when someone tests negative, they feel more confident and comfortable working around others and being around their own families. "We've noticed through this whole process that this has become more of a mental health tool as much as it has become a medical tool."