From food and clothing to automotive parts and medical supplies, the list of freight transported by truckers to keep our supply chain operating is practically endless.
But keeping those trucks rolling since the start of the COVID-19 pandemic continues to pose a major challenge to those who make their living in this sector.
"This has definitely created the greatest turmoil in the industry," says Rena Hawkins, President of Cambridge-based H-Four Logistics Inc. "But there have certainly been other challenges."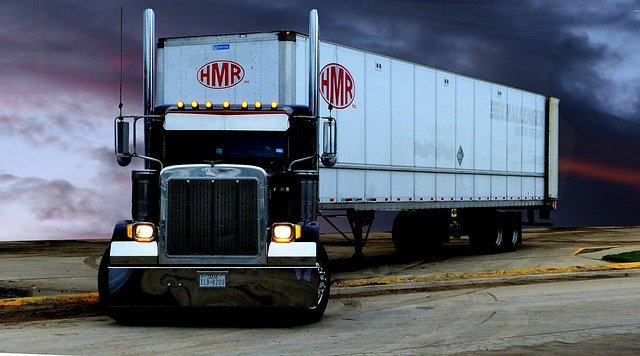 Part of the transportation sector since 1994, she has seen many changes in her industry, including a growing shortage of drivers which has continued to worsen for the last decade as many choose retirement. According to the Ontario Chamber of Commerce, Canada is currently facing a shortage of 20,000 drivers.
"Being a truck driver is not an easy job and it's not an attractive job for someone with a young family," admits Rena, noting good wages can be made but that restrictions regarding hours of service and flexibility makes it tough to earn a higher salary.
"They're not working 40 hours a week; they're working 60 to 70 hours a week to make that money which makes it hard for young people to want to get into this industry."
Factor in the pandemic, and she says the situation has only grown more difficult, especially in the beginning when carriers she booked travelled to the United States only to discover shipping and receiving facilities closed due to COVID-19 outbreaks.
"The driver could wind up sitting there for 24 hours waiting to offload or upload. Who's going to pay that driver? Is it me, my customer, or the shipper?" says Rena, noting a lot of negotiating and understanding was needed on all sides to find solutions. "Everybody really had to pitch in and help cover those costs for the drivers, so they weren't out of pocket because obviously it wasn't their fault." 
She says that issue sorted itself out once the summer months arrived and transmission levels lowered.
"Now, the biggest challenge of course is the vaccination mandate, which means there are now 10% of drivers who are not in the market and can't cross the Canada/U.S. border," says Rena, adding even though that number doesn't appear to be high it will impact the supply chain. "Imagine if you have a company with 100 employees and are relying on those people to make sure your operation is running smoothly. Even if you lose 10 of those people, you're going to have glitches in that operation," she says. "It's a very fragile balance."
Rena says a possible solution could surface in which non-vaccinated truckers deliver to the border where they upload or unload to vaccinated Canadian drivers in the U.S., noting a premium rate of pay could be offered as compensation to the drivers who must spend more time south of the border. 
"However, that is just going to inflate the transportation rates right across the board, not even factoring in the cost of fuel," she says, noting the recent protest in Ottawa has clearly put a spotlight on the whole industry.
"I feel whatever side of the fence you sit on regarding the mandate issue, there seems to be a lot of appreciation now for the drivers and the work they do," says Rena. "I think people are really seeing the impact they have on our daily lives."
She hopes a 'silver lining' could emerge from this turmoil by inspiring a new generation of drivers to enter the industry. 
"They seem so excited about these truck drivers and I'm hoping new drivers will start looking to get into the market."
In terms of the future, Rena remains optimistic of what's down the road for her sector.
"We're pretty creative people and will find solutions that will keep things moving," she says, adding examples of 'pivoting' seen in the hospitality and restaurant sectors early in the pandemic is something her industry can take to heart. "They kind of laid the groundwork on how to get creative and make changes to have a sustainable business so our industry can look at what they've done and try to apply that kind of thinking to our business."
Learn more about  H-Four Logistics.