When Syed Hashmi's grandparents discovered last summer they were having trouble watering their lawn due to mobility issues, a light went off in the Cambridge teen's head.
Inspired by an email he received promoting the creation of the Youth Creativity Fund, the St. Benedict Catholic Secondary School student set work on creating a micro-controlled automated watering system to assist the elderly couple.
"It's been a lot of fun and this is definitely a work in progress," he said of his creative idea, while attending the official launch of the fund last Wednesday at the Ken Seiling Waterloo Region Museum.
Syed was among nearly 30 local students who were in attendance to share their vision with a variety of community leaders and supporters after receiving funding to bring their innovative ideas to life.
The fund, created in partnership between the Cambridge and KW Chambers of Commerce, BEP Waterloo Region and the Region of Waterloo, promotes creative confidence by connecting student-driven and designed ideas, with donations from people who are passionate about seeing the creativity of local youth flourish.
Through the program, students in grades 5 to 12 can apply for microgrants up to $1,000 to pursue a creative learning project that could lead to new ideas.
"This project is about creating opportunities, faster, more often and to be a foundation for our own prosperity as a community," said Cambridge Chamber of Commerce President & CEO Greg Durocher, noting the two Chambers have committed nearly $20,000 to this initiative. "This is not an operational project for the Chambers, this is a 'give back' project for us, one we hope will inspire others to do the same."
To date, 12 projects involving 48 students have received just over $10,000 in funding.
"We've had some great success thus far in this program," said BEP Waterloo Region's April Albano, YCF (Youth Creativity Fund) Manager. "What has been clear through this first wave of projects is the support these students have around them."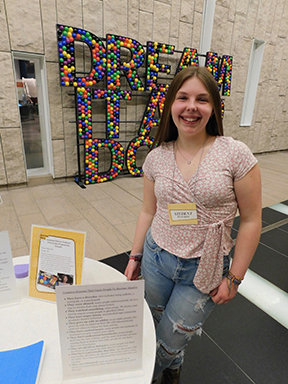 For Hannah Waterfall, a Grade 10 student at Glenview Park Secondary School, the support she has received from her mom who works for Shelter Movers has been key in the ongoing formation of idea she had on preventing domestic violence which began as a civics class project. Shelter Movers is a non-profit organization that assists survivors of gender-based violence transition to a safer life.
"My mom has been a huge role model for me. Just the stories I hear from her have really inspired me to do some good for the community," said Hannah, who is the process of creating a resource kit that can educate younger students on how to regulate their emotions. "My goal with this project is to stop the violence before it becomes an issue. I understand that as a 15-year-old girl it's hard to end violence against women because you can't go to the abusers and stop them. But I hope this can stop it in the younger generations, so it doesn't become a problem in the future."
Currently, Hannah continues to research the causes surrounding domestic violence and says providing tools, including breathing exercises to deal with stress and anxiety, are key as the kit develops.
"My family has fostered kids for about six years, so we've learned a lot of different strategies on how to teach kids to cope with their stress when they are angry."
Syed is also in research mode perfecting his watering system, which uses soil sensors connected to The Weather Network, to determine when and if a lawn needs water. He admits to having a few technical issues with the current system he created using a couple hundred dollars' worth of parts from Amazon.
"My first step is finding more reliable parts," he joked, adding his innovative idea has kindled an interest in engineering. "As my first look at the world of engineering, it's made me realize how much is out there."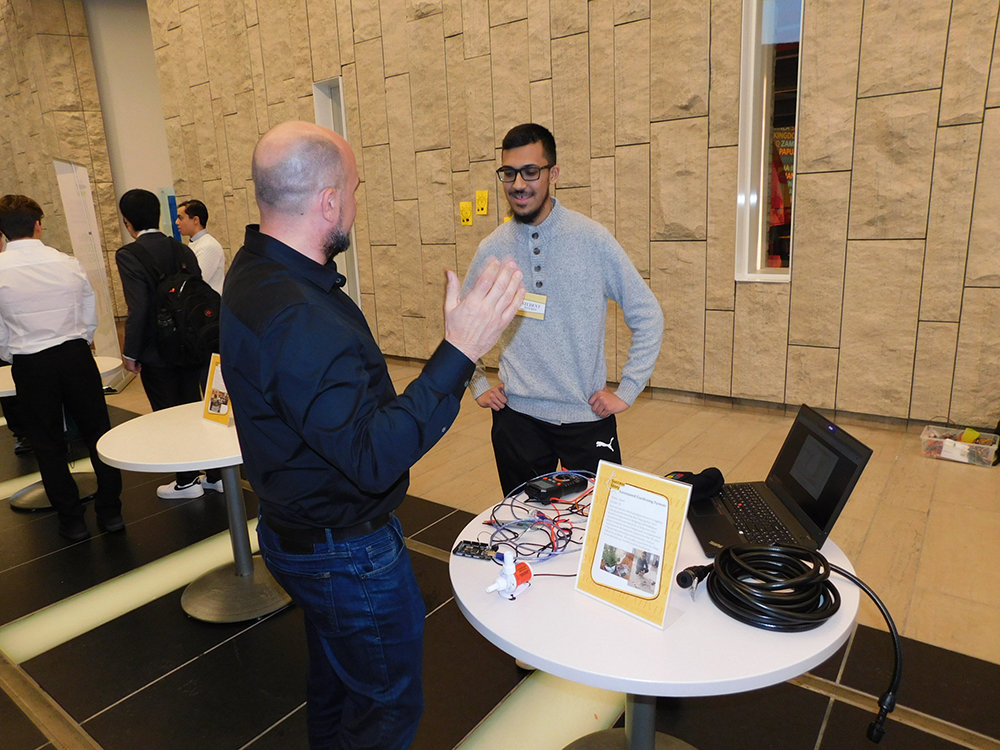 Creating confidence for students to pursue their ideas, especially when it's backed by regional support, is great for the community said HIP Developments President Scott Higgins, who is one of the driving forces behind the Youth Creativity Fund.
"Having the community to rally to create an endowment that allows us to give microgrants to these kids ongoing I think, one, is a testament to say you have great ideas and continue to pursue your ideas," he said. "And two, I think it's to say this community believes in you and if we put that hope, and opportunity and that optimism out within the community our kids are going to do some great things."
Greg agreed.
"The power we have is right here at our own front door; our youth, who have the ideas but don't have the means to get guidance and mostly capital to see if their idea can come alive," he said. "We need to let businesses and individuals know they can help make dreams come true, and that should be the easiest because here, in the Region of Waterloo, is where dreams become reality, every single day."
Find out more about the Youth Creativity Fund.