Providing the necessary supports to businesses is vital, especially as work continues to rebuild our economy in wake of the COVID-19 pandemic by getting people back to work. 
One way to ensure the economic development of Canada is well positioned is by creating more opportunities for entrepreneurial newcomers who can not only help fill existing labour shortage gaps but work towards reshaping our business landscape by opening new businesses and assisting existing ones in need of solid succession plans as aging business owners look towards retirement.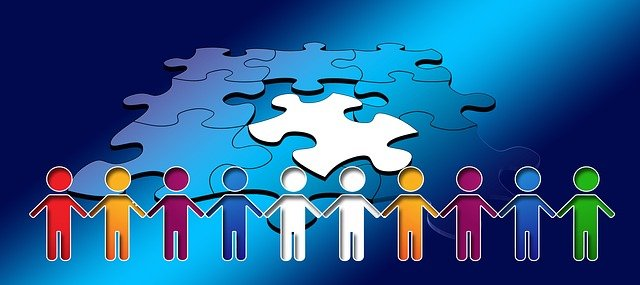 With that in mind, the Cambridge Chamber of Commerce has developed a policy through consultations with Members via its MasterMind series entitled 'Promoting the need for Entrepreneurship Immigration' which calls for the Federal government to examine ways to ensure that a percentage of the 1.2 million immigrants slated to be brought to Canada by our government over the course of the next three years be linked to the entrepreneurship stream.
The policy won approval at the recent 2021 Canadian Chamber AGM & Convention which attracted more than 250 Chamber policymakers and officials nationwide virtually over a two-day period. The approved policy now becomes part of the Canadian Chamber of Commerce's mandate when it lobbies at the legislative level with the Federal government.
"This policy will target individuals who are entrepreneurs and business builders who come to Canada with money in their pockets to not only invest in this country, but more importantly to invest in their own businesses here that will create opportunities for other Canadians," says Cambridge Chamber President and CEO Greg Durocher. "We're always looking for companies that want to expand into Canada, but why don't we look for people who want to bring their businesses and business ideas here? It's a market that's been left untapped and we hope this policy receives serious consideration at the Federal level."
An estimated 181,000 of small business owners according to a Canadian Federation of Independent Business (CFIB) survey conducted last year said they were seriously considering closing due to the pandemic and at least 200,000 were facing closure. Coupled with the fact many small business owners on the verge of retirement have not created viable succession plans – a CFIB survey conducted in 2018 indicated more than $1.5 trillion in business assets will be in play over the next decade as 72% of small business owners leave their business – there exists many potential opportunities for new immigrants with an entrepreneurial spirit.  
A current shortage of workers, especially in the construction, manufacturing, and hospitality industries, has set the stage for skilled immigrants in these fields to enter the market and possibly use their entrepreneurial know-how and practical work experiences to create new opportunities in these sectors. 
The Federal government has been attempting to make strides in addressing the ongoing shortage of skilled workers in Canada which has been only amplified by the pandemic. 
In February of this year, it announced an invitation to approximately 27,300 workers with Canadian experience to apply for permanent residence. This followed on an earlier federal announcement in the fall of 2020 to bring to Canada an additional 1.2 million immigrants over the course of the next three years: 401,000 in 2021; 411,000 in 2022; and 421,000 in 2023. 
While this influx of newcomers is welcomed and needed considering there are growing concerns centred on Canada's falling birth rate, a more focused approach to create an 'economic immigration policy' that not only provides ample assistance to newcomers but also ensures the needs of existing Canadian groups, including Indigenous entrepreneurs seeking their own opportunities, are not negatively impacted, would be beneficial.
"We have an immigration policy that is geared towards our economy. It's a point system, largely generated on the skills newcomers bring to the table," says Greg, referring to education and various qualifications. "The problem is there are holes within the economic system that are not being filled."
He says the current system often seems to focus on professionals, such as doctors, lawyers and engineers but needs to be widened. 
"We need to look at people who have businesses and would like to move them here have business ideas and the skills to develop those ideas in Canada," says Greg.