A decision by the Government of Ontario to lift vaccine passport requirements on March 1, 2022 came as much-needed relief to many and a positive signal to businesses that better times may finally be ahead.
But it's a move that may be fraught with questions and concerns since Ontario's current Roadmap to Reopen Plan indicates that certain high-risk settings are required to have vaccination policies, or proof of vaccination requirements, in place.  Further, under the current rules, other settings, can "opt in" and choose to continue to require proof of vaccination, even though they are no longer legally obligated to do so. 
We discussed these changes, and related issues, with Tushar Anandasagar, of Gowling WLG's Employment, Labour and Equalities Group.
Mandatory Workplace Vaccination Policies (Employees)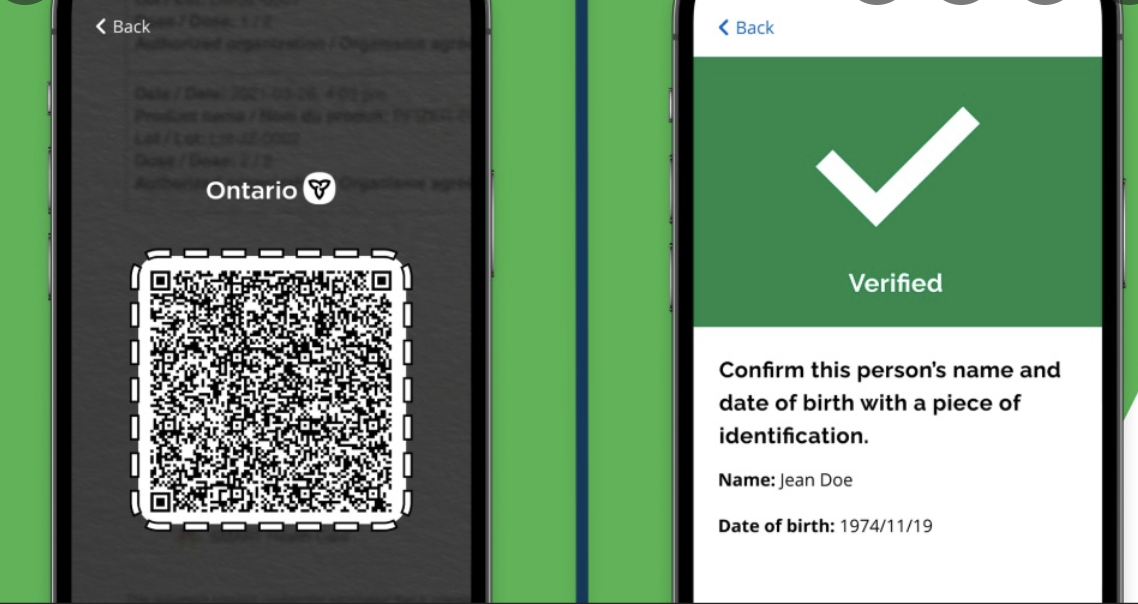 On February 17, 2022, the province announced that it was considering the elimination of mandatory workplace vaccination policy requirements that are currently in place in various high-risk sectors. When these requirements were first introduced, the province stipulated that policies would meet the compliance requirements under law if they allowed employees to choose between proof of vaccination and/or proof of a medical exemption, or submitting to an education campaign and undergoing regular Rapid Antigen Testing.
According to Tushar, a business that complied with provincial proof of vaccination requirements is unlikely to face legal consequences. "If the employer implemented a bare minimum statutory compliance policy that gave the employees all the options stipulated by the Province - like saying the speed limit is 100 and go do the speed limit - I don't think an employer is going to be penalized for having done the speed limit."
However, if the province eliminates mandatory vaccination policy requirements after March 1, businesses could face additional legal exposure, particularly if the business implemented a policy that went beyond the provincial requirements for employees.  "If the provincial requirements fall away, businesses in the high-risk sector that choose to maintain their policies could face additional legal consequences because they will be exceeding the provincial requirements."
Proof of vaccination issues (Customers / Patrons)
The province eliminated proof of vaccination requirements that were previously in place for restaurants and similar settings, earlier this month.  However, the current rules provide certain businesses that were previously subject to vaccine passport requirements with the ability to "opt in" to require proof of vaccination on a day-by-day basis, if certain requirements are met.
"At this stage, it is unclear whether the province's announcement will affect the current 'opt-in' rules beyond March 1, 2022," says Tushar.  "On a purely theoretical basis, I don't think the province will completely eliminate the proof of vaccination system that was developed at great expense just a few months ago – even though the (COVID-19) numbers are dropping."  Tushar adds, "rather than eliminating this option, we could see an expansion of the current Stage 3 opt-in rules, which could make this protocol available to businesses outside of the limited sectors noted in Regulation 364/20."
Even though there is currently an opt-in protocol for certain businesses, those that choose to opt in could face legal challenges from customers.  "Ontario has a free and open court system – so there is always an element of 'use at your own risk'," Tushar says.  He adds, "However, I think a plaintiff would face an uphill battle based on the current rules, since there is currently a legislative provision that allows for this, assuming the business is eligible and meets all of the province's opt-in requirements."
Tushar says the more expected risk for businesses who decide to keep proof of vaccination requirements in place will likely relate to managing public relations, including negative feedback popping up on social media. "That has been an ongoing concern that businesses have been dealing with since Day 1 of the pandemic," he says.
Tushar and his team at Gowling WLG continue to diligently sift through the latest legislative changes as restrictions around the pandemic in Ontario ease.  We will be working with the legal team at Gowling WLG to bring you updates on a variety of issues over the coming weeks. 
For further information or specific questions about the recent changes to Ontario's Reopen Plan, please contact Tushar directly at [email protected].