A shortage of rapid antigen screening kits threatens to hamper the ability of local Chambers to assist Waterloo Region businesses stay safe over the next few weeks, says Cambridge Chamber of Commerce President and CEO Greg Durocher.
Since the start of April, the Cambridge and Greater Kitchener Waterloo Chambers have been working with Health Canada and the Province to provide free self-screening kits to small and medium-sized businesses throughout our Region.
S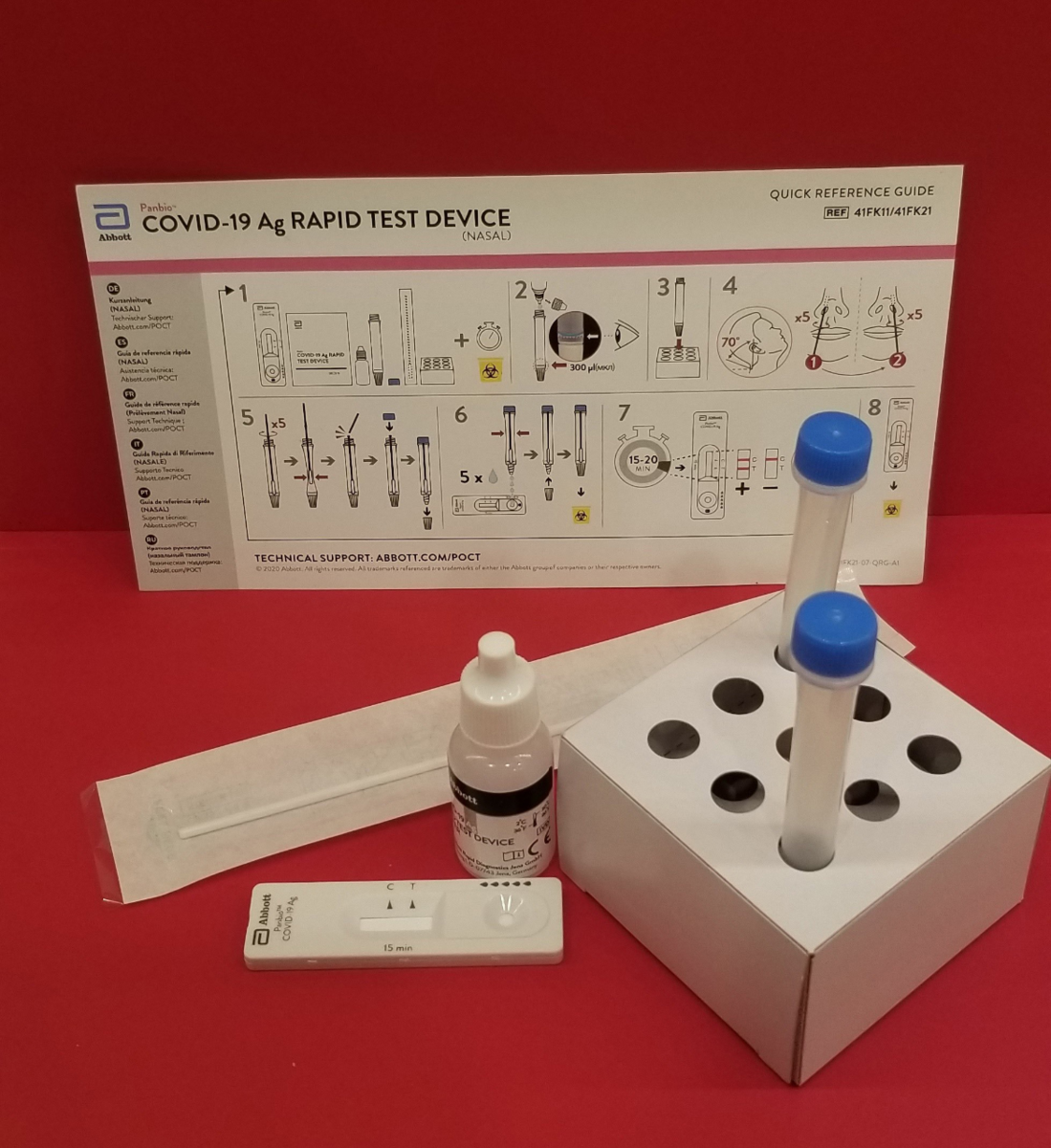 ince that time, more than 700,000 of the kits have been distributed, not to just to Chamber members but all SMEs with less than 150 employees. The goal of the program was to identify asymptomatic or presymptomatic individuals from spreading COVID-19 in the workplace, at home and around the community.
"Up until December, everything was running very smoothly, and people were ordering kits and they were keeping workplaces safe," says Greg, noting a provincewide shortage has altered that at very critical time for businesses. "There are a number of workplaces that are in a very vulnerable situation that are essential and it's very important they screen employees every couple of days. You can't have an essential business close their doors for 14 days."
The Chamber initiative, which began as a pilot program and was quickly implemented provincewide by other Chambers through the Ontario Chamber of Commerce network, is waiting on a delivery of approximately 150,000 of the kits to fulfill orders placed by businesses through its Chambercheck.ca portal.
"But the fact of the matter is we have at least 1,600 businesses who are now waiting in the cue to get their kits and we don't have any," says Greg, noting that leaves approximately 70,000 employees in Waterloo Region without access to rapid screening until at least mid-January.
"Even when we receive our order that still won't be enough because to test that many employees we need at least 280,000 kits," he says, explaining proper screening requirements call for employees to use the kits at least twice a week.
The Chamber's last order of 50,000 kits – a week's supply - arrived Dec. 6 and was quickly allocated to businesses or re-allocated to other businesses (including restaurants) if they were not picked up. 
"We know there are many workplaces that have to have them," says Greg, adding a decision by the Province to distribute a single box of screening kits containing five tests to students over the Christmas break may not have been the best method. "It's a great idea, but not enough has been handed out. Five tests aren't enough and there isn't a real strategy attached for their use and to even retain some tests for going back to school. Just handing them out is no real strategy."
He says distributing through workplaces has been a great way to reach more people. 
"We've always said from the very beginning of this to the Province that about 63% of Ontarians are in workplaces so if you make rapid screening kits available for employees you have the potential to reach 63% of the population," says Greg, noting not all employees may wish to take part in the screening program unless it was mandated. 
He says it would have proven cheaper for the Province to distribute more screening kits to workplaces and even curtail the resale of the kits for exorbitant amounts online.
"The BESTWR (Business and Economic Support Team of Waterloo Region), along with the Chambers, started encouraging the Province to do rapid screening in May of 2020 and it took them almost a year to get out and going because we stepped up to the plate and said we would do the pilot program," says Greg. "We literally wrote the playbook so they could pass it on."
He says running the free screening program through the Chambers has also ensured all the necessary safety protocols are followed.
"We have all the safeguards in place to make sure these kits are being used correctly and continue to be accessible to answer any questions if businesses have had a problem," says Greg. "It really has been a seamless program, but now we've seen an unnecessary pause during the most critical time for these businesses."
For information, visit Chambercheck.ca.