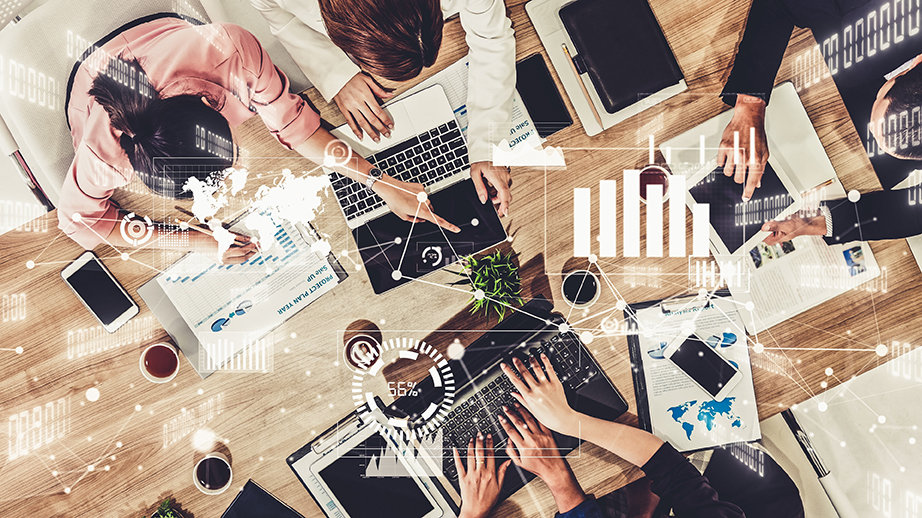 While working remotely has created new opportunities for many businesses since the start of the pandemic it has also put a spotlight on some concerns employers must now address as they continue to adapt to the seemingly relentless presence of COVID-19.
Among these is time theft, an issue which human resource experts say was already well known in workplaces but has become more apparent since employees began working at home.
Time theft occurs when an employee receives payment for time that is not spent doing their work, which could include conducting personal activities during work hours or taking long lunch breaks without telling their managers.
While there doesn't appear to be any clear financial amount this type of activity costs Canadian employers, according to the accounting software site QuickBooks, in the U.S. time theft costs employers at least $11 billion annually.
"In certain scenarios, where trust was not there to begin with when employees were in the office and proper procedures were not in place, this remote element has just amplified the gaps between employers' expectations and employees' responsibilities," says Kiljon Shukullari, a Certified Human Resources Leader at Peninsula Canada. 
His colleague, Peninsula Canada Account Manager Victoria Vati, agrees.
"For real time theft to occur the action must include an overtly fraudulent act, such as altering a timecard, punching in for each other, failing to record or falsely recording hours on an attendance management system," she says, adding much of this type of time theft can be alleviated by software and refers to a system from BrightHR her company relies on.
This system, which does have a 'check in and check out' component, also includes an array of features to assist employees and employers regarding scheduling and accessing various documents. "It's software that can assist in everyday HR related practices," she says.
But there are a variety of aspects to consider when it comes to time theft, which requires setting out proper remote working policies.
"Other activities, such as surfing the internet too much, to running errands during the day can be alleviated by proper oversight from management and setting proper expectations in terms of production from employees," says Victoria, adding after nearly two years into the pandemic many employers should now have these policies in place. "But it's a matter of how you monitor that without micromanaging because that trust goes both ways."
She says transparency is key when it comes to creating policies to manage a remote workforce.
"If that wasn't there to begin with, now is a good opportunity to implement them," says Victoria.
Kiljon agrees and says establishing those 'core' documents – including contracts and employee handbooks – form the basics of a good working relationship which could reduce the threat of time theft.
"It's easier when an employer and employee start a relationship. It's a lot harder when employees are already part of the business," he says. "Existing employees is where we spend a lot of our attention to begin with because for a new employee and employer they are already starting on the same page."
Kiljon says when it comes to introducing new work policies, communicating them well and acknowledging potential concerns from employees is a good approach. 
"The employer needs to be open to that two-way conversation with their employees and then the policy can be updated because at the end of the day, the employer does have the legal right to introduce any type of policies," he says, adding some may be more straightforward, while others could appear harsh. 
Whatever the policy, Kiljon says being open to questions from employees and setting the right expectations and clarifying what the outcomes are for non-compliance can go a long way.
"Those are key things," he says.
Trust, says Victoria, is at the core of the employment relationship.
"A company should start with the position of trusting their people," she says. "It's all about fairness and consistency in how employers treat their employees."
To help the situation, both say providing the necessary supports to employees who may be struggling working remotely is a great way to build a better and more productive working relationship. This could include helping them setup a backdrop for virtual meetings, or 'recreating' their office space at home by providing them with more equipment, such as a second computer screen.
"Employers need to be aware of the contexts their employees are working in at home," says Kiljon, adding encouraging employees to communicate via video rather than an email or text is a good way to maintain a more personal approach to contact. "Also, congratulate them for their achievements and help them through their difficulties and always keep an open-door policy. These are things that will help."
For employers looking to introduce or revamp work policies, Victoria recommends using the services of an expert will help them in the long run.
"Employers are expected to be HR and health and safety and labour law experts, and it's next to impossible," she says. "If you can get free advice that's great, but ultimately if you want to make sure your business is 100% protected it's best to speak with a professional, even if It's a consultation."
For more information on Peninsula, visit https://peninsulacanada.com
Tips to prevent time theft: 
Install time and attendance software 
Keep open lines of communication between all staff
Improve accountability at work
Be understanding
Do away with paperwork (handwritten timesheets) 
A few facts from Benefit Canada:
A study by Aternity Inc. found overall productive decreased 14% between Feb. 3 to July 9, 2020, as high levels of remote work were maintained due to the pandemic. 
According to the 2021 Benefits Canada Health Survey of approximately 1,000 workers, 66% said they feel less connected to their co-workers and employers since switching to a remote system.
73% of respondents said they weren't satisfied with their jobs, while 74% said they have a high level of stress.