The weather may be colder, but things are heating up fast when it comes to the winter tourism season in Waterloo Region.
In fact, tourism spending in Canada in general is expected to recover quicker than anticipated according to Destination Canada's latest tourism outlook which is predicting a return to 2019 levels by 2024, up from 2025 as predicted last spring. As well, the report indicates Canada's tourism sector could generate more than $142 billion by 2030 which represents a 35% growth over the next decade.
This doesn't come as a surprise to Explore Waterloo Region CEO Michele Saran, noting that domestic travel has recovered much quicker than international visits.
"When you're talking about Waterloo Region, keeping in mind we receive 96% of our visitations from the GTA, we expect to be fully recovered here to 2019 levels by 2023," she says. "In fact, we're almost there now."
Michele credits this local rebound not only on a growing pent-up demand for travel opportunities following pandemic lockdowns and restrictions, but the fact the region has so much to offer.
"When you talk about the winter season, in Waterloo Region we always do quite well," she says. "Interestingly, I've never seen a destination that doesn't take a hit at this time of year except for us, and Christmas really seems to be our 'thing'."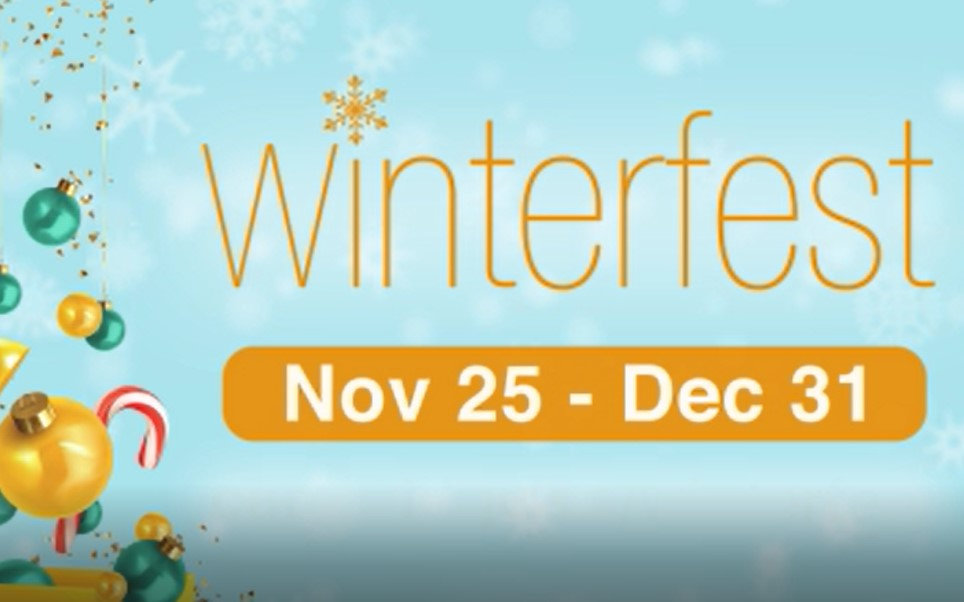 Michele credits the numerous holiday festivals and activities for providing a major boost to our local tourism and hospitality sector, including Cambridge's 'Winterfest' which offers numerous events and displays until the end of the month, Kitchener's recent 'Christkindl Market' and KWFamous 'Holiday Pop-Shoppe', as well as Bingemans' 'Jingle Bell Rock' and 'Gift of Lights' events.
"Everybody (tourism operators) seems very positive about this season," she says. "And we've been doing our Road Trip campaign for the last few months on social media, and we've been talking about winter and amplifying all the fabulous things you can do within an easy drive of our target market."
Besides Christmas activities, Michele says Waterloo Region is loaded with a variety of winter attractions such as Chicopee which should be welcoming skiers and tubers soon, as well Shades Mills Conservation Area in Cambridge for walking and cross-country skiing.
As well, Toyota Motor Manufacturing Canada has once again started its plant tours, which provide an inside look at its Cambridge facility via a motorized tram.
"Also, St. Jacobs and Elmira are always beautiful and magical places to visit in the winter," she says, adding Explore Waterloo Region has been encouraging people to utilize the Ontario Staycation Tax Credit. 
The credit, which expires at the end of the month, allows Ontario residents to claim 20% of their eligible 2022 accommodation (cottage, hotel, or campground) expenses up to $1,000 as an individual or $2,000 if you spouse, common-law partner, or children, to get back up to $200 as an individual or $400 as a family.
"We're actually lobbying as an industry to keep the tax credit in place for next year as well," says Michele. "As you know, we were the first industry hit and the hardest hit and the last to recover, so we would love to keep this value added as part of our marketing arsenal."
In terms of any potential threat from what has been dubbed as the 'tripledemic' (Flu, RSV and COVID-19), she remains optimistic that local tourism operators are prepared.
"I think everyone in the tourism industry is really good at listening to public health recommendations, and because our industry was the first hit, we've had to create all different types of scenarios about how to open safely and serve the public," says Michele. "We've become really good at it and have a lot of practice."
Visit Explore Waterloo Region to learn more.
A few things to check out:
*  With files from the Toronto Star