The number of employees returning to their workplaces has been steadily increasing since the start of the year, according to stats recently published in the Globe & Mail. However, as the months pass not all may be thrilled with the notion of going back to the office.
"We are hearing mixed reviews about returning to work and that has to do with both employee preference as well as the expectations that businesses put in place prior to the pandemic," says Peninsula Canada Account Manager Victoria Vati, adding that if a business didn't have a working from home policy in place prior to COVID-19 not many put one in place when staff began staying home. "This created confusion for staff who have been productively working from home for the last year or two, and now they are expected to return. Many of them feel as though it is not necessary to be there in-person and are pushing back."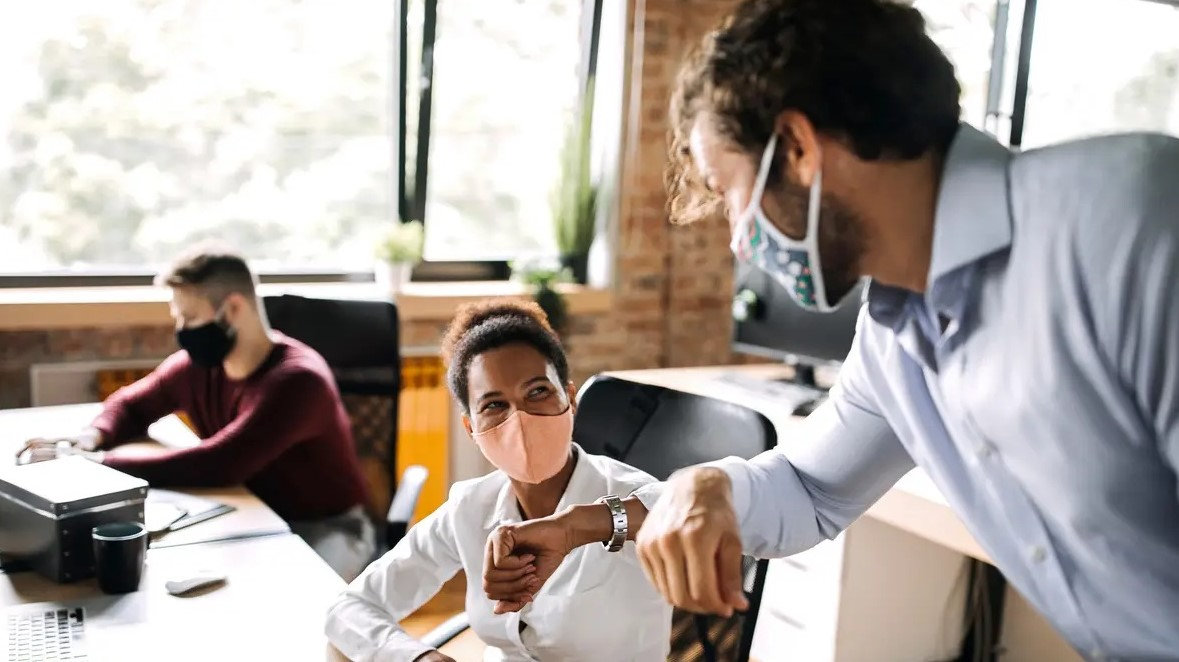 Victoria, an HR expert, says it's imperative that workplaces ensure they have something in writing outlining what the expectation is for employees when it comes to returning to the workplace.
"It can be tricky to navigate this area completely," she says, noting that some businesses have found it more lucrative to have employees work from home removing the financial need for physical office space. "Others may opt for a hybrid solution because they have the resources to accommodate and support both in-house and remote workers."
When it comes to hybrid working, the JLL (Jones Lang LaSalle) Workforce Preferences Barometer report released in June notes that from among just over 4,000 office workers surveyed in 10 countries – including Canada - this type of work model was expected by 60% of respondents, with 55% already utilizing a hybrid approach.
The report also indicated that 73% of these office workers are going into the office at least once a week, an increase of 5% compared to March of 2021.
To ensure a hybrid model works, the report states that six out of 10 employees expect to be supported with technology and financial assistance for expenses linked to remote work and outlines the need for a 'holistic' approach to management since 25% of those surveyed felt isolated from colleagues, with 55% stating they missed the social interactions of the workplace.
"Many employees are mentally, physically and emotionally drained from the last two years," says Victoria, adding that many employers are also feeling 'burned out' trying to juggle the day-to-day issues of operating a business amid financial worries and ongoing labour shortages. "The burnout is a little different for them, but they are facing it as well."
She says not overworking their employees and themselves is very important.
"Employee retention right now is key for all employers. It is important for employers to provide support to their staff in as many ways as they possibly can. If an employee now suffers from anxiety due to the pandemic and would like to work from home on certain days, the employer has an expectation to (within reason) explore options to assist that employee. If remote working is not possible, then providing the employee with resources and guidance on where to turn to for help is also very important."
Working for an employer that focuses on their health has become very important to many, as outlined in the report which states 59% of employees expect to work for a company that supports health and wellbeing and now rank them as the second biggest priority, after quality of life and before salary.
"It is important for employers to evaluate and understand the needs of the business and weigh the pros and cons of remote working," advises Valerie, noting the recent implementation of Ontario's 'Right to Disconnect' legislation is a great way to build transparency and trust in these changing work environments. "By enforcing this and educating staff on what their rights are, employers can create a culture of excellence and finding what works for both the business and staff."
Visit Peninsula Canada for more information.
At a glance (Source: JLL Workforce Preferences Barometer)
Hybrid work has reached an 'optimal point' – 60% of office workers want to work in hybrid style today and 55% are doing so already (These figures were about 63% and 50% a year ago).
55% of employees alternate between different places of work every week (+5% vs. March 2021).
73% of office workers are going to the office at least once a week (+5% vs. March 2021).  26% exclusively in the office.
Six in 10 employees expect to be supported with technology and financial assistance for expenses linked to remote work. Less than four in 10 currently benefit from these types of initiatives.
Enabling hybrid work shows your people that you are flexible and empathetic employer – This workstyle is especially appreciated by managers (75%), Gen Z (73%) Gen Y (69%) and caregivers (66%).
Only 48% of the workforce believe that their company is a great place to work today.
38% would like to work in an office that is designed sustainably.
27% could leave their employer because they do not share the values promoted by their company.
59% of employees expect to work in a company that supports their health and wellbeing. This is now ranked as the second priority at work, after quality of life and before salary.