The sign outside the Hamilton Family Theatre in downtown Cambridge which usually is ablaze with light announcing current and upcoming productions for Drayton Entertainment has remained blank for some time.
But with vaccination rates rising and COVID-19 infection numbers continuing to slide downward, there is a growing sense of optimism in many business sectors, including tourism and sports and recreation, both which generate a hefty spinoff in our local economy and have been hit extremely hard by this crisis.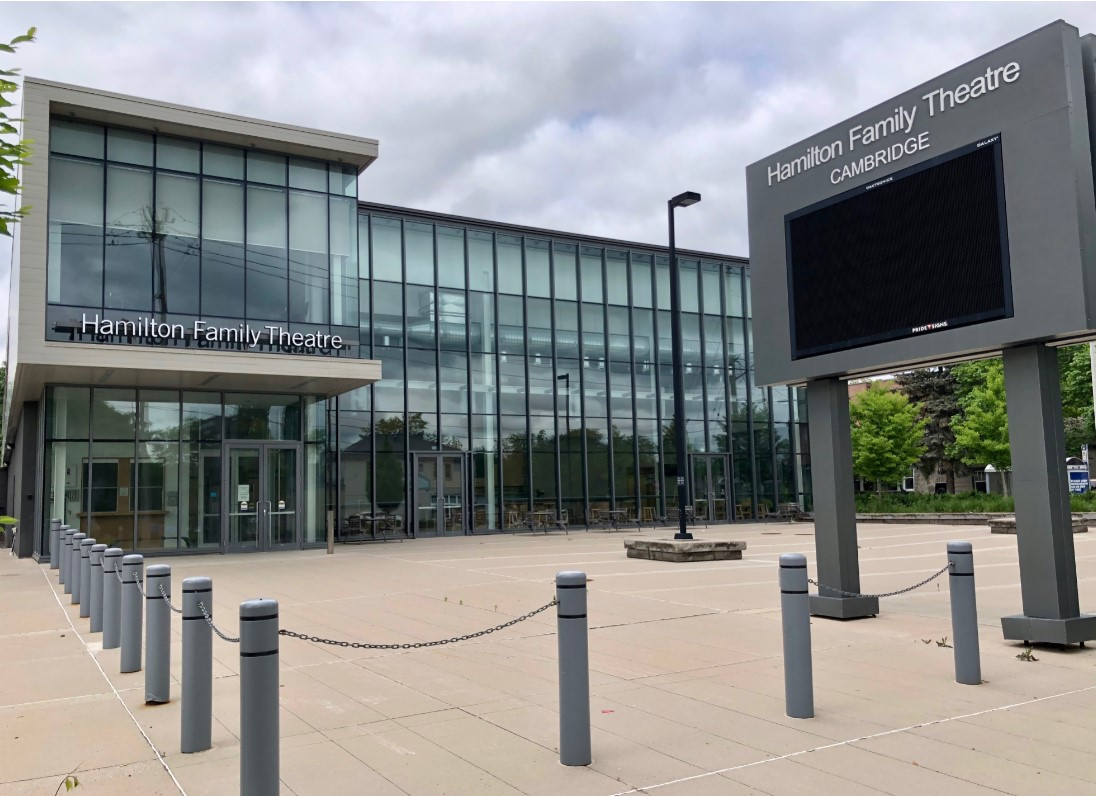 "It (optimism) permeates our industry because the pandemic has reinforced to many arts organizations about how important the arts are to so many Ontarians and recognizing the role they play contributing to a healthy and prosperous society," says Steven Karcher, Executive Director of Drayton Entertainment. "I don't think people realized how much they enjoy and appreciate the arts until they ceased to exist."
He recalls how overnight the world changed for Drayton Entertainment in mid-March of 2020 when it was forced to cancel the run of its first show of the season Kinky Boots, which quickly led to pulling the plug on the entire theatre season at its seven stages.
"It was a difficult but necessary decision," says Steven, noting how the company, which is also a registered charity, lost 100% of its revenue and had already incurred the pre-production costs of preparing 832 performances for its 2020 season. In fact, he says an increase of 20,000 tickets over the 2019 season had already been sold.
He says recovery will be a 'multi-year' effort and that for an arts organization like Drayton Entertainment, it is not something that can rebound in six months.
"We're not able to just take our product and simply put it on a shelf and pivot to reopening with a notice of 48 hours," says Steven. "We're talking about an artistic process that takes anywhere from six to eight months in order to realize the end result that people will be seeing on stage."
For sports organizations, detailed planning is also required to prepare of an upcoming season.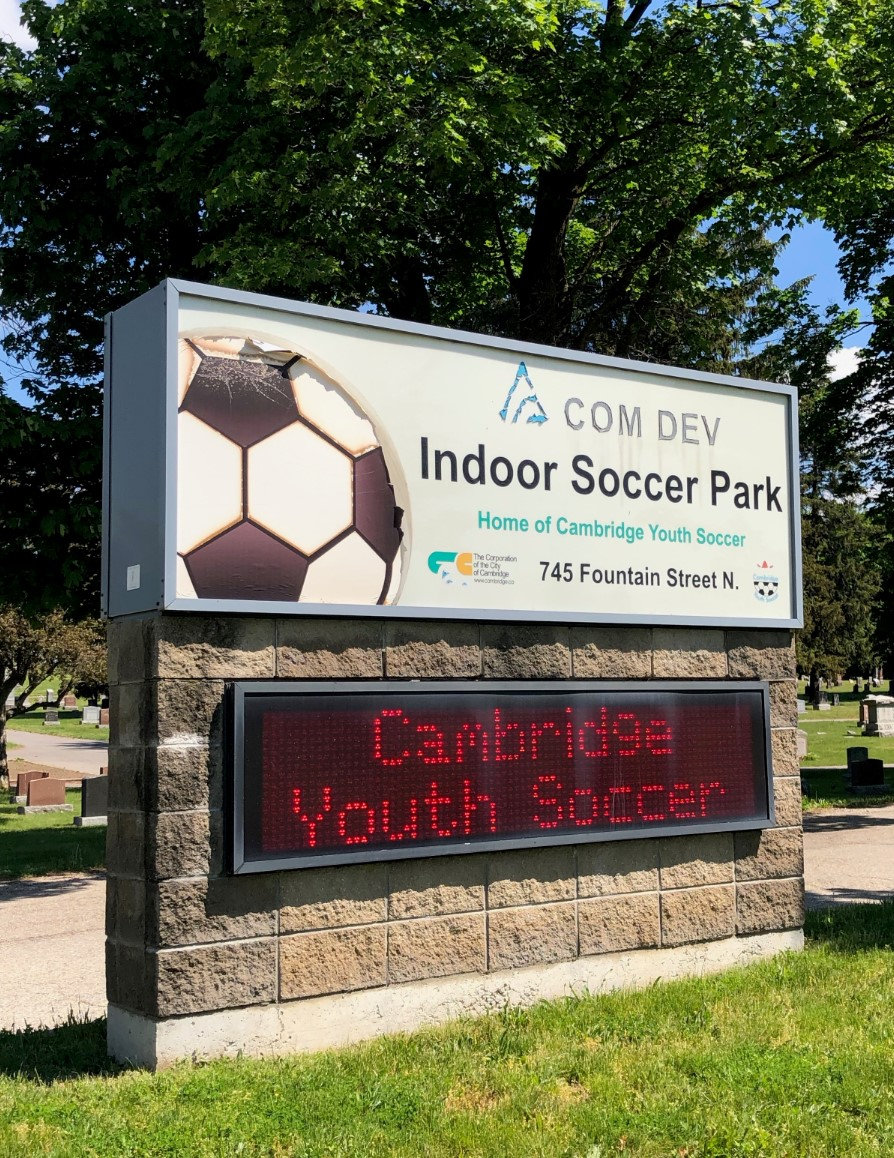 "I think we were always optimistic there was going to be a season for our recreational league kids," says Derrick Bridgman, General Manager of Cambridge Youth Soccer, referring to the 2020 season.
He says planning had started in March of last year to prepare for the upcoming season and that 1,000 children had registered to play outdoors when the scope of the pandemic became clear.
"At first we didn't know how long it was going to last or was it only going to be that 'magical' two weeks, or would it be done in a couple of months so we could get our season in," says Derrick.
He says thanks to a comprehensive return to play plan created by the Ontario Soccer Association, his group was able to see a limited amount of action on the field and by the end of last summer had managed to see a few games played.
However, that changed in the fall when new restrictions came into play and affected Cambridge Youth Soccer's Fountain Street North indoor facility, which the group also rents to external users.
"We thought it (pandemic) would be behind us when it came to our indoor season but unfortunately there was such a significant impact on indoor sports," says Derrick, referring to the indoor capacity levels which at one point only allowed up to 50 people – players included - at a game. "We had to get resourceful and creative, just like a lot of other sports organizations and try and maintain a positivity not only for our staff, but for our users. I think a lot of parents just want to get back to normal."
He says there is a sense of optimism for the upcoming season, noting seeing those between 12-17 getting vaccinated has been a positive step. However, he says his group, like many sports organizations, remain at the 'mercy' of the province, health officials and the City of Cambridge whom they rent fields from in terms of possible restrictions.
"Also, there are parents that aren't comfortable yet putting their kids back into sports until they're confident the pandemic is over," says Derrick, adding his organization is now looking to start its 2021 season the weekend of July 11 in accordance with the province's three-step reopening plan.
"The government has been intentionally vague, in my opinion, in how it has crafted some of the wording when it comes to sports and recreation," he says. "I think they did that on purpose so provincial sports organizations can amend their return to play documentation."
Minto Schneider, CEO of Explore Waterloo Region, says the sports and recreation sector is returning a little faster than others.
"We're also seeing conferences rebook as well. It's happening, but happening slowly," she says, noting experts are not predicting a full economic recovery until 2024. "Part of the challenge is that leisure travel will likely rebound more quickly, but business travel is not rebounding as quickly since conferences generally have a further booking window."
Minto says also having the U.S./Canada border closed and seeing conferences cancelled in the GTA has also affected local tourism due to the substantial spinoff visitors bring to the hospitality industry in terms of hotel stays and restaurant visits.
"One of the things that really drives the tourism business in Waterloo Region is group business, whether it's a sports tournament or a conference. Those are the things that really drive our visitor traffic," she says, adding there have been limited 'windows' between lockdowns for potential visitors. "We've had to be very cautious of how we promote our region. We don't want to be seen as trying to attract visitors from other areas, particularly at a time when Toronto and Peel were in the 'Red Zone'. It's been challenging."
But in turn, Minto says Explore Waterloo Region has been promoting the region to its own residents, encouraging them to get out and see what exists in their own backyards.
"That's been the silver lining to this whole thing. We've been able to, hopefully, create 'ambassadors' for Waterloo Region within the region itself."
In the future, Minto also says more conferences will operate using a hybrid method, allowing participants the opportunity to attend in person or virtually.
"This will be great because never before will so many people have the have opportunity to learn more," she says.
Several virtual initiatives launched in the past year by Drayton Entertainment have also helped his organization, says Steven. Among these was a virtual variety show engaging more than 40 artists using the video platform Vimeo.
"We were completely overwhelmed by the uptake on that," he says, adding the show was viewed by more than 80,000 people worldwide and came away with 125,000 impressions.
This was followed by a cabaret series via Facebook, plus Drayton Entertainment has continued its 'world famous' 50/50 draw online.
"We've been able to give away significant jackpots in the three months we've been running that," he says, adding having the 50/50 draw has also ensured Drayton Entertainment fans and supporters remain feeling connected to the organization.
And although a virtual component may still play a role for Drayton Entertainment once audiences are allowed to return to its theatres, Steven says it will never replace the feel of having a live audience.
"One of the things people don't realize is how imperative a live audience is to not just a live theatre experience, but any live cultural experience," he says, adding people crave the 'connectivity' of being together, even when it comes to family gatherings.
Minto agrees and says vaccinations and initiatives, such as the rapid screening kit program launched by the Cambridge and Kitchener Waterloo Chambers of Commerce, and Communitech, have been beneficial to the community.
"I think it has given people confidence that they can go to work. In our industry, we've had staff who've been afraid to go back to work because they hadn't been working for a while and want to make sure they don't bring something home with them to their families," she says, adding Explore Waterloo Region and the Chambers continue to work with other partners to ensure the most up-to-date and reliable information is conveyed to all their stakeholders.
"I think everyone is really looking forward to a time when they can actually open their businesses and welcome people back," she says.
For more on Explore Waterloo Region, visit http://www.explorewaterlooregion.com. For information about Drayton Festival, visit https://bit.ly/3z2aqop. And for more on Cambridge Youth Soccer, visit www.cambridgesoccer.ca