Like many parents, the pandemic forced Alexandra Allen to drastically alter her family's routine when it came to child care as she and her husband came up with ways to juggle work and their children's needs.
"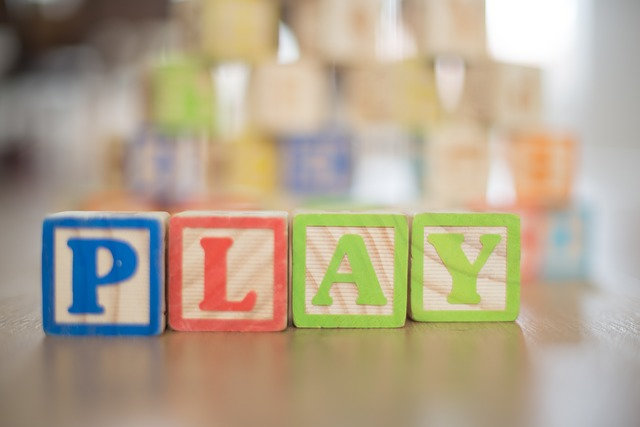 Trying to work a full-time job while also being a full-time child-care provider is enough to make you go crazy," says the Cambridge mother referring to the period when she pulled her two-year-old son and four-year-old daughter out of daycare after the centres were first allowed to reopen last June, relying instead on family supports.
However, when they returned to the YWCA child-care centre they attend at a local school in the fall, Alexandra says this proved difficult since she was required to still pay for her spots even if the children were unable to attend due to illness.
"It became financially taxing in November, especially when it got colder and the kids couldn't spend as much time outside," she says, adding even a case of the sniffles meant keeping the child at home. "There needs to be bigger help."
Rosalind Gunn, Director of Marketing and Communications at YWCA Cambridge, agrees and says the need for a national child-care strategy to foster economic growth and stability was first identified in 1967's Royal Commission on the Status of Women, but little has transpired since that time to address those concerns.
"It's actually not a new problem. Just like so many other social services or conditions of living, the pandemic has only really exposed the fault lines," she says. "There have always been these issues."
She says our region, which has seen at least 40% of its child-care operators remain closed since the start of the pandemic, was already experiencing a shortage of spaces and estimates before COVID-19 there were only 216 child-care spots available for every 1,000 kids looking for space.
Rosalind says many operators have stayed closed due to lower enrolments since the ratios were reduced in the beginning and that many parents - whether they were working from home, lost their jobs or had safety concerns – started keeping their children out of daycare full time.
"Even though we're now able to operate at full capacity, many providers don't want to do that because they don't want to risk any outbreaks," she says, adding more staff is needed to ensure the safety of fewer children which leads to higher costs. "It's sort of the perfect storm."
For Alexandra, who works as a volunteer program co-ordinator at Hospice Waterloo Region, she says having family members help them out in the summer was a luxury that many parents aren't fortunate enough to have.
"But by the end of summer, we had grown really tired of making it work so we put the kids back in child care by September," she says. "Right away it was challenging."
Alexandra says she's fortunate Hospice Waterloo Region let her adjust her work schedule accordingly, but that her husband, who does shift work at Toyota Motor Manufacturing, isn't able to do the same.
"It would be nice if some money could flow towards child care so that parents like us don't have to struggle so hard," she says. "It's a tough situation for parents who want to keep working."
Rosalind agrees, explaining that since women make up approximately 40% of household incomes and that the COVID-19 crisis has had a disproportionate economic impact on women, there is already a significant ripple effect occurring.
"We know that investing in child care brings money into the entire economy and bolsters everyone," she says, noting for example that subsidized daycare in Quebec results in $147 being put back into the economy with every $100 of publicly invested money. "There is a direct link there with child care."
However, there is a glimmer of hope for change. According to the Ontario Chamber of Commerce's recent report The She-Covery Project: Confronting the Gendered Economic Impacts of COVID-19 in Ontario, both the federal and provincial ggovernments are supporting licensed providers with funding to absorb added costs, including nearly $147 million through the Canada-Ontario Early Learning and Child Care Agreement and $234.6 million through the Safe Restart Agreement.
Also, in the last election, Prime Minister Justin Trudeau promised to address shortcomings in the system by creating 250,000 additional child-care spaces across Canada, with at least 10% reserved for care during extended hours, and establishing a national secretariat to lay the groundwork for a pan-Canadian child-care system.
"We're all really latching on to this opportunity to keep pushing for actual tangible change," says Rosalind, adding support for change from organizations like the OCC and Canadian Chamber of Commerce is helping.
Earlier this month the Canadian Chamber of Commerce's Council for Women's Advocacy released a statement offering five recommendations to the federal government to support women and foster economic growth due to the pandemic.
These included: working with province, territories and stakeholders to ensure schools and daycares remain open through subsequent waves across the country; establishment of an inclusive Task Force to focus on child-care capacity and support through the ongoing crisis; removing tax barriers for child care; providing enhanced opportunities for women-owned businesses to meaningfully access public procurement contracts, including federal government diversity targets specifically for women-owned business and female workforces; and supporting job pivots for women, including training, upskilling and job transitions.
As well, the OCC's The She-Covery Project report recommended several child-care reforms, including increased investment, subsidizing parents and providers, prioritizing equity, and addressing the shortage of early childhood educators. Also, the report suggested both the federal and provincial governments 'explore' creative solutions ranging from in-program changes to workplace-based child care.
"There is hope when we're seeing such cross-sector acknowledgement that there is a need for child care that is good for the entire economy," says Rosalind. "I do think there is hope for change."
Read The She-Covery Project report at: https://occ.ca/wp-content/uploads/OCC-shecovery-final.pdf