The decision by Premier Doug Ford's government to extend its COVID-19 sick days program has pushed the issue of paid leave back into the spotlight for many employers and their employees.
The province announced Dec. 7 that it's COVID-19 Worker Income Protection Benefit, which require employers to provide up to three paid days off related to the pandemic and was to expire at the end of December, will continue until July 31.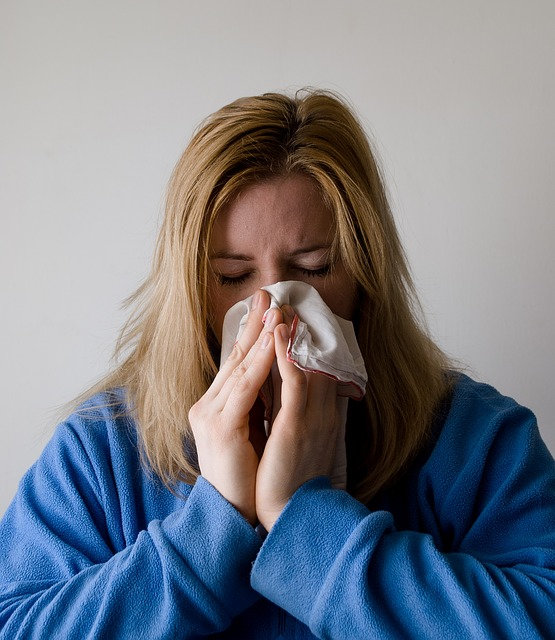 But what happens after that date remains unclear, especially as the pandemic continues to drag on.
"In terms of what we do going forward, this is a question that deserves debate and discussion because on the one hand, there is a sound rationale to having a program like this in place, but the government can't be footing the bill for everyone endlessly," says Daniel Safayeni, Vice-President of Policy for the Ontario Chamber of Commerce. "And on the other side, small businesses have been disproportionately impacted by the crisis and the cost of doing business has gone up."
He says it is worth noting the government budgeted $1 billion for the provincial program and that less than one-tenth – approximately 10% - has been used since it was launched last April. Under the program, employees receive a maximum of $200 per day, with the province reimbursing the employer. To date, employers have submitted more than $80 million in wages for sick pay claims for more than 235,000 workers.
"What we've seen in the numbers, on average by those who've used it, is no more than two sick days," says Daniel.
The idea of transitioning this support to a more permanent sick day program of 10 days is something the Ontario Federation of Labour has been lobbying the provincial government to implement. In fact, a poll conducted by Envrionics Research in the last two weeks of November of 2021 indicated that 80% of the 1,210 respondents supported the Federation's call for 10 permanent employer-paid sick days. 
"It is far past time for Ford's Conservative government to finally do the right thing and introduce permanent, adequate, employer-paid sick leave and Ontarians overwhelmingly agree," said Patty Coates, Ontario Federation of Labour President, in a Dec. 9 post on the group's website. "The Worker Income Protection Benefit is temporary and inadequate. While Ontarians face the rise of a new COVID-19 variant and flu season, we urgently need this common-sense health measure to keep ourselves and our communities safe."
But rising inflation and budgetary constraints faced by many businesses at this time would make implementing such a permanent program difficult, which is why Daniel says careful discussion is imperative.
"Ideally, there is a balance that can be struck in some future version of this program (Worker Income Protection Benefit) in which the government can still support these three sick days, particularly for smaller businesses that are in-person and don't have the remote capabilities or don't necessarily have the resources to fund an additional benefit like this," he says, adding many larger businesses may already have sick day policies in place. "Perhaps there is some evolution that can occur for those that don't, and that expense is eventually transitioned over to the employer. But this stuff needs to be done in consultation with the business community and the timelines need to match the economic backdrop."
Daniel says implementing a more permanent paid sick leave program should not be part of any election promises.
"Right now, it's getting mixed up within the context of an election," he says. "It also has to be thought of within a broader package of benefits and compensation that employers are providing."
And while the pandemic continues, especially for workplaces like smaller manufacturers, Daniel says the need to extend this program is important.
"The other backdrop to this is there is a war on talent and labour shortages and you're seeing businesses trying to compete in the benefits they offer and to try and be an attractive place to work," he says, adding providing a safe workplace for employees should remain the top priority right now, especially in the 'essential' sectors of retail, administration, and manufacturing. "It's in no one's best interest for a business to be in a situation in which they are risking the health and safety of their employees and by extension, the continuity of their business operation."
Daniel says now is the time to investigate where this paid sick day benefit program can lead.
"It was wise of the government to extend this program, but let's use the time we have between now and July to determine what the next step for this will look like," he says. "As a Chamber network, we need to continue to do more work to understand where our members are at this time and what avenues for us going forward could be used to have a productive solution in place."