Building a solid career takes hard work and perseverance. But it also takes the realization that sometimes you can use some guidance and a little mentoring.
"It really is about friendships and starts with a mutual respect for each other, and then you can start to help each other be successful," says Arnie Wohlgemut, who operates the leadership development practice KP Mylene/Learning to Build. "It becomes a two-way street."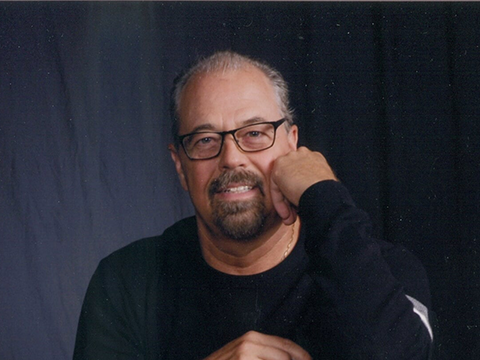 Arnie, who has long career supporting new or emerging leaders, will share his expertise at our next YIP Growth Learning Series event Oct. 28 called 'Working with a Mentor for Young Professionals'.
During this virtual event, Arnie will touch on a variety of topics including how to develop a mentor/mentee relationship within your industry as well as the benefits this relationship can have on both parties both in the short and long terms.
"The first takeaway (from the session) is making sure people understand the difference between coaching, consulting and mentoring," he says, explaining coaching is performance driven and consulting is linked to the delivery of a service and related to a task.
"Mentoring is more development driven and it doesn't just look at the person's current job or profession that they're in. It looks beyond that function, more of a holistic career thing," says Arnie.
Looking at a bigger career picture is something he's very familiar with after working since the mid 1980s in a variety of management positions at several organizations, including the Regional Municipality of Niagara and both the Waterloo Region District School Board and Waterloo Catholic District School Board.
Initially, he pursued a career in skilled trades before finding himself working in regional government and education.
"My roles inevitably were around restructuring, rebuilding a team or building strengths, or bringing people on who needed to be on that team," says Arnie, adding this provided him the opportunity to assist others advance their careers. "It's an interesting and wonderful feeling when you've had a moment in someone's life to coach and lead them as they move to a new organization to a position of management or leadership."
As he began to do more of one-on-one mentoring as part of his job, Arnie developed one of his first programs and decided to go into business for himself in 2012.
"It was about helping people understand who they want to be, not who do you think you should be," he says, noting being a mentor is an unpaid 'position' and doesn't necessarily have to involve someone from your own industry.
Also, Arnie says age is not a factor and that a younger person can mentor someone who is older.
"Just because someone is younger than me doesn't mean they don't have the knowledge or insight relevant for the times we are in," he says, adding millennials are very comfortable when it comes to reaching out to each other for advice or guidance. "Maybe it has become more acceptable that you will need a mentor if you have career goals."
He says that mentor could also be an author or a blogger that inspires you and provides insight and perspective.
"It isn't always a clear-cut one-on-one friendship," says Arnie, explaining the days of a connecting with people at a conference or event are gone, or put on hold due to the current COVID-19 crisis. "You have to be more creative or take the opportunity that's there to connect with other people in different formats."
He says when it comes to being a mentor, time is one of the most valuable things to offer.
"You have to the find the time," says Arnie. "You have to sacrifice, so to speak."
To learn more, check out our YIP Growth Series event on Wednesday, Oct. 28 from 9 a.m. to 10 a.m. Click here to register.
Also, for more about KP Mylene /Learning to Build visit: www.kpmylene.com