As the world slowly begins to reopen in wake of the pandemic, thoughts of visiting other places are very much on the mind of many.
Trave expert Judy Silva-Foye, Branch Manager at Vision Travel in Cambridge, says the pent-up demand for wanting to travel is growing steadily as restrictions continue to be lifted and vaccinations roll out.
"People are tired of being confined to their homes. They're tired of being scared and not being able to socialize. They're just tired period," she says. "There is a huge demand right now for travel and I believe when the floodgates open, there will be a lot of people who just want to travel."
The indication, currently being seen in the U.S., is clear that leisure travel is already beginning to rebound toward pre-pandemic levels as travel experts like Judy field numerous inquiries from people looking to book holidays for later this year and next.
But what about those travelling for business?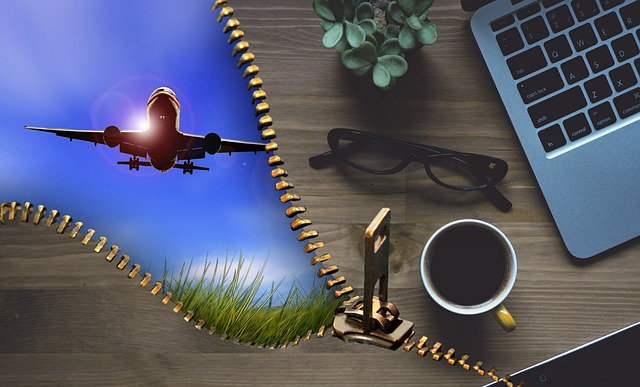 According to Fortune magazine, it was estimated that until the pandemic struck in March of 2020 decimating the entire travel sector, corporate travel accounted for roughly $300 billion of the global airline industry's $800 billion in revenue and represented about 50% to 70% of its profit basis.
Companies during the greater part of this worldwide crisis quickly began to rely on Zoom meetings with more success than many had initially predicted, not to mention saving millions on travel with an expectation this trend will continue.
However, this may not be the case. According to a Wall Street Journal report earlier this month, many companies that have learned to do without travel during the pandemic say they are ready to start packing their bags again instead of defaulting to virtual alternatives. In fact, several high-profile events, such as the TED conference, are returning to an in-person format this summer.
"I think Zoom has filled a void and has allowed people to realize it can be an option. But I firmly believe it will not be the main option," says Judy. "I see it as a secondary choice for some of those lesser calls or meetings that don't require people travelling to discuss an issue."
A survey conducted in mid-June by Statista – a German-based company that specializes in market and consumer data – contacted companies in several countries, including Canada, to get a sense of what their travel plans are.
The results among Canadian companies were as followed:
18% said they have no plans to resume travel in the near future;
52% have considered resuming travel in the near future, but have no definite plans;
18% said they plan to resume travel in the near future (1-3 months);
12% said they were unsure.
Judy says her company's corporate division has been fielding many inquiries recently for business travel and have been signing new accounts.
"We have a bunch of new businesses that want to turn to a professional service to handle their business needs," she says, adding human nature will play a key role in the recovery of the sector. "Human beings are relational. We were made to interact with other people so I expect travel will come back."
According to Businesswire.com, which wrote in May about the Key Trends in Business Travel (2021) report, the lasting impact of COVID-19 will continue to affect the travel industry well beyond 2021.
Some of the key highlights in that report include:
Traditional reasons for business travel may see a decline, but a new kind of business traveler may emerge. As many employees may have become remote workers due to the pandemic, the industry can see an uptick of visiting colleagues when restrictions fully recover.
As vaccine rollouts are gaining traction across the world, it is opening-up the opportunity to travel for many. Important nations with high percentages of business travel are also far along with vaccination progress. The U.S., where 20% of domestic travel in 2019 and 2020 was for a business purpose, is progressing well with its vaccination program for example.
Many companies are focused on reducing emissions and carbon footprint to reach a sustainability goal. These companies will have sustainability practices in place with a corporate sustainability policy. However, many companies do not incorporate business travel into a sustainability policy. Some methods of travel can be extremely harmful to the environment, and it is the company's responsibility to ensure that sustainable options are always considered.
For Judy and other travel professionals, if there is one 'positive' takeaway from the pandemic is the fact that working with a travel agent can be vital in times of crisis, considering the many Canadians who were left stranded when COVID-19 hit.
"I think consumers can now see how important it is to actually deal with a professional," says Judy, adding their connections to tour operators has been key. "We probably managed to get refunds for people faster and helped them navigate the unchartered waters of these trying times. People have realized how important is to have someone in your corner who has your back."