The war against COVID-19 is far from over, but small and medium-sized businesses throughout Waterloo Region have an important weapon at their disposal that can help bring it to an end much sooner.
Since early April, SMEs with less than 150 employees in our region have had the opportunity to receive free antigen screening kits courtesy of the Cambridge Chamber of Commerce and our partner in this initiative the Greater Kitchener Waterloo Chamber of Commerce.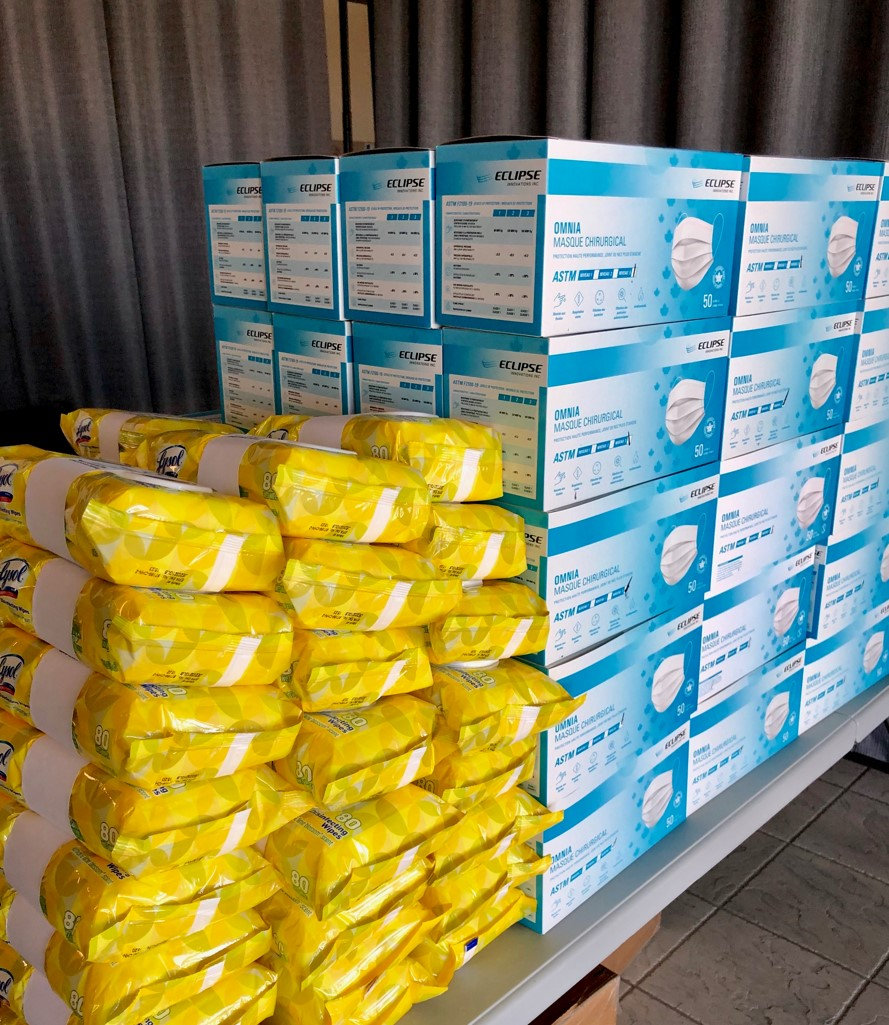 To date, more than 500,000 of the free kits have been distributed throughout Waterloo Region in hopes of identifying asymptomatic or presymptomatic individuals to prevent them from spreading COVID-19 in the workplace, at home and around the community.
"Even though we have a large percentage of the population vaccinated, we can still carry the virus and give it to someone who is unvaccinated," says Cambridge Chamber of Commerce President & CEO Greg Durocher. "It's important that we continue to work to identify where the virus is and the simplest and cheapest way to do that is with rapid antigen screening kits that are still free for workplaces."
To access the kits, SMEs can log into https://chambercheck.ca, a joint Chamber website powered by Axonify, and click on the 'Workplace Self-Screening' tab to order their two-week supply of Abbott Panbio Antigen screening kits using a very simple form.
The business is contacted, and a time arranged for them to pick-up their kits at our office at 750 Hespeler Rd. A designate from each SME is required to attend for the initial pick-up and watch a very short instructional video – only once - explaining how the kits are to be used and safely disposed. (When they attend our office to collect their kits, participants are also provided with surgical grade masks courtesy of Cambridge-based Eclipse Automation and wipes donated by Lysol).
Each SME is required to electronically submit screening results after each occasion, and it's recommended to screen staff twice weekly. The accumulated data is reported to the Ministry of Health bimonthly. If a screen shows a positive result for COVID-19, the employee is required to leave the workplace and notify public health to arrange for a PCR Test and wait for further instructions from Waterloo Region Public Health.
"Collecting data is an important part of this process and will go a long way in allowing us to get this pandemic under control even quicker," says Greg, noting screening non-vaccinated employees isn't enough to keep everyone safe. "Everybody should continue to be screened because we know an unvaccinated employee who has COVID-19 can pass it on to a vaccinated employee who may show no symptoms."
He says interest in the kits, which are available to all businesses not just Chamber Members, continues to come in waves. Following the success of our program, the Ontario Chamber of Commerce partnered with the Ministry of Health and Chambers of Commerce provincewide to distribute screening kits to thousands of Ontario workplaces.
"It's been a variable thing. I think people get a little bit comfortable when the numbers drop and they decide not to screen," says Greg. "But they should continue because only 25% of the world's population have been vaccinated and we've got a long way to go yet when it comes to screening and testing before we're out of this tunnel completely."