The concept of remote working was something many employers never entertained, or wanted to entertain, before the world changed in March of last year. 
"A lot of people didn't think working from home would work so there was a huge amount of skepticism as people went into this," says Frank Newman, owner of Cambridge-based Newman Human Resources Consulting. "People were pretty suspicious." 
However, he says the fact what some considered to be an 'experiment' is working out so well has resulted in new issues.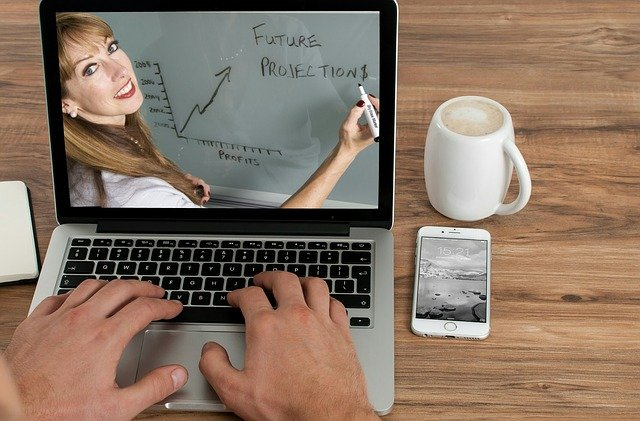 "People may be reluctant to go back to the way things were so it's having an impact on companies, and even an impact on home sales as buyers ensure their house has a home office." 
As well, after more than a year operating in this new reality many employers may have productivity concerns when it comes to managing a remote workforce and continue to look for ways to ensure staff is performing at their optimum best. 
"What I have told my clients first of all is that people are not going to be 100% as effective working from home. They are going to be subjected to certain amounts of distractions, or disruptions," says Frank, adding 95% effectiveness is a more likely figure. 
He says there are ways companies can help employees achieve their goals, without monitoring emails or logins or using various types of tracking technology. 
"If companies are trying to manage their employees' work each minute of the day that's not going to be very successful," says Frank. 
Instead, he recommends setting out clear expectations in an agreement. 
"Do they have clear performance expectations and what are they accountable for delivering on a daily, weekly or monthly basis," he says. "For example, if an employee is working from home does the manager expect a response to emails within an hour or 24 hours? It's important to create some service level of expectations so people can gauge their performance and also managers can ensure employees are accountable for those standards." 
Regular communication is very important says Frank, noting that 'blasting' employees with emails is not the answer.  
"For managers, to worry about whether employees are checking their emails is not necessary," he says, adding platforms such as Microsoft Teams or Slack are great tools to cultivate engagement. 
"This is really the time to make sure you're connecting with your employees if you're worried about productivity," he says. "That (productivity) will be the first thing to go if people are not engaging. They're going to 'check out'." 
Lack of engagement is one of many warning signs experts say can indicate an employee working remotely could be struggling. Others can include unusual errors, poor work quality, missed deadlines, increased sick days, or being withdrawn during team meetings, in some cases keeping their cameras turned off.  
"They may stop volunteering for things and that's a key sign, especially if you have someone who was always keen in the past to put up their hand and volunteer," says Frank, adding  
the occasional one-on-one meeting can be very beneficial for both parties as long as it's not conducted in an intrusive way.  
"Make sure you're checking in on your employees to see how they're doing, not just from a work point of view, but to find out how are things for them at home. Are they struggling trying to work with their kids at home?" 
He says this could lead to talks about mental health – which should be documented on the part of the employer – and possible supports or tools that could increase their productivity, such as an additional monitor or a new office chair. 
Keeping a company's work culture thriving is also very important which is why Frank says many of his clients are utilizing a variety of ways to ensure employees stay connected. 
"I have one client that holds a virtual reality 'drink' every week for its employees," he says, adding another client hosted a very moving online memorial service to celebrate the life of an employee who had passed away from an illness. 
"I've also been encouraging my clients to provide a physical appreciation for their employees," says Frank, noting a coffee mug or a gift card can go a long way to keeping the lines of communication open. "And include the spouse because for many of us, the spouse is the one who is seeing all the work that we do." 
He says many employees working remotely may now be 're-evaluating' their career choice, which could spell trouble for some companies. 
"People will remember how companies behaved during this time and if you're not taking the time to connect, there's going to be a price to pay at some point," he says. "Once the pandemic ends, I suspect we're going to see a huge spike in people who are discontented with their jobs and say now is the time to move on." 
For information, visit https://newmanhumanresources.com