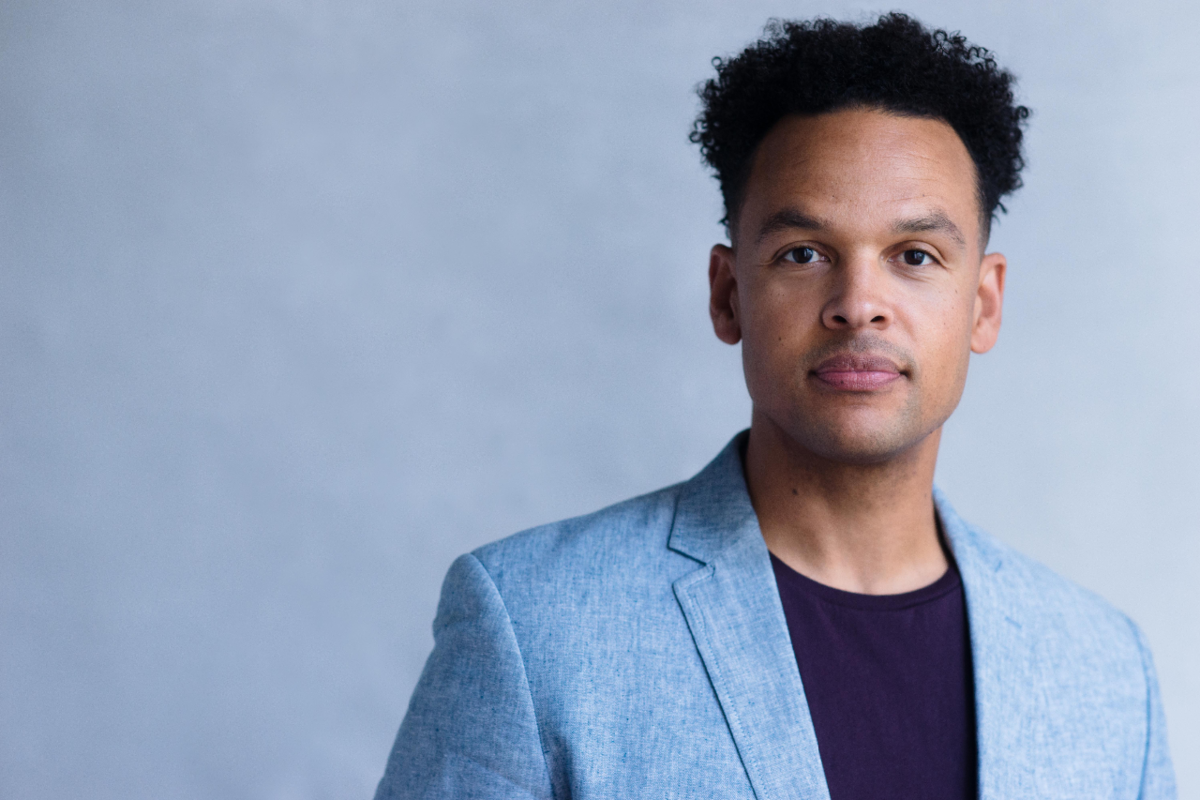 George Floyd. Amy Cooper. Ahmaud Arbery.
Their names and those of many others have become synonymous with the harsh reality of anti-black racism in North America.
For professional speaker Anthony McLean, this is an issue he's lived with as a black man throughout his life. As a child, the 42-year-old father of two vividly can recall being accused by a shopkeeper of stealing for no reason and being pulled over as a teen, even though he hadn't broken any laws, by a police officer who just wanted to 'check' to ensure the car he was driving wasn't stolen.
The former TV host will share his insight at a special event we're hosting Oct. 27 to recognize Small Business Month called 'Are We Anti-Racist Yet?'.
"If you're not racist, you would not make a racist joke. But when you're anti-racist, and someone else makes a racist joke, you would speak up," he says, during a Zoom call from his home in California, where the Canadian actor moved with his family a month before the pandemic hit in 2020. "As Canadians, we're very good at being polite and not rocking the boat and not saying anything that could be deemed offensive. But this is about going a step further than that and even creating uncomfortable conversations if it's called for not just in the workplace but at home."
Anthony, who has delivered hundreds of talks full-time since 2010 to corporations and schools regarding the importance of mental health, diversity, and equality, says the murder of Floyd last year at the hands of Minneapolis police ignited a movement.
"It changed the game and changed the business world," he says. "It's not enough to have a Black Lives Matter logo on your website because people want to know what you are doing to create a diverse and inclusive workplace and to really create a sense of belonging for anyone who works in your business or anyone who does business with your business."
During his talks, Anthony says he uses humour and his training as an actor to ensure his audiences remain engaged.
"I don't want it to be all that heavy. I want it to be fun and interactive," he says, referring to the performance energy he uses to interact with an audience. "I also want to make you think and challenge you to take some action."
In terms of action, Anthony says small businesses can make huge strides by hiring people with different vantage points who can offer a new perspective.
"It's amazing what happens when you get people around the table who see the world differently from you," he says, adding hiring people from within your 'circle' may no longer help your business to advance. "Sometimes, to find the right person to really help your business get to the next level and reach people you've never reached before, you may have to work with a recruiter to find that diverse talent."
In terms of takeaways, Anthony says he hopes participants at the Chamber event will see diversity as a competitive edge in business and the impact 'micro' aggressions can have on the workplace.
"I hope they see it as a business strategy and get excited about what their workplace can look like," he says, noting helping others inspires him.  "If I get off a virtual presentation and feel I made people laugh and made them think about what action they're going to take it's a good day and that really inspires me; I'm on cloud 9."
As well, Anthony says he is inspired about the future and despite recent events that have made national headlines remains optimistic and hopeful society is finally on the right track regarding equality.
"I think we've hit a very critical point that there are enough people who are adamant about being anti-racist," he says. "We're now at a place I think that in the future we'll look back and say the world did change.  We've made some great gains and I know I'm raising my kids in a world that I didn't grow up in."
Our Recognizing Small Business event: 'Are We Anti-Racist Yet?' takes place Wednesday, Oct. 27, from 11:45 a.m. to 1 p.m. To learn more, visit: