Part-time Tour Guide & Tourism Counsellor
The Cambridge Chamber of Commerce is accepting resumes for  future employment.  If you are energetic, friendly and an outgoing individual this may be the job for you. The position entails working in two locations, Toyota Motor Manufacturing Canada Inc. and the Visitor and Business Information Centre in the Cambridge Chamber of Commerce.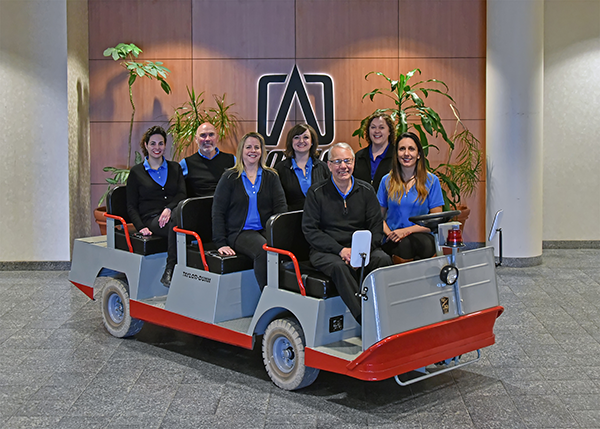 Candidates must be cheerful, helpful and welcoming. A positive attitude is a must! Knowledge of Cambridge and area is required.  The ability to work weekends, and holidays, on rotation, is essential.  Typical hours for weekends are 9-5 Saturday, and 11-4 Sunday. Hours may vary, however; hours of operation at TMMC are Monday through Thursday 8:30am-4:15pm. The scheduling of hours is approximately 14-21 hours per week.
Future successful candidates will participate in a comprehensive orientation and training program. This individual will work as a Tour Guide at Toyota Motor Manufacturing Canada (TMMC), delivering scripted tours and live presentations to large groups of people. Candidates should possess the ability to memorize and present scripted tours and live presentations to large groups of all ages. This is a fun work environment, but you must be able to work as a team. Although the cleaning is minimal at TMMC, Tour Guides are responsible for sanitizing tour equipment and washing trams on a daily basis.
As a Tourism Counsellor you will be the community's front line customer service representative helping walk-in visitors and answering telephone and e-mail enquiries.  The candidate requires exceptional skills in customer service, handling a multitude of tasks at once, communicating referrals and directions clearly and concisely, computer skills and experience with cash register, credit card/debit machine are desirable.
A valid driver's license is mandatory and access to a vehicle on a regular basis is needed.  Lifting boxes of brochures and other equipment is required on occasion. 
Interested candidates please apply by email to maggie.raposo@toyota.com, or by fax to 519-653-9288. No phone calls!