Township of North Dumfries
The Township of North Dumfries located in the heart of south-western Ontario. A quaint location and proximity to many large economic centers along Hwy 401, as well as its accessibility by Canadian Pacific's main rail line, make North Dumfries Township the ideal place to live and work.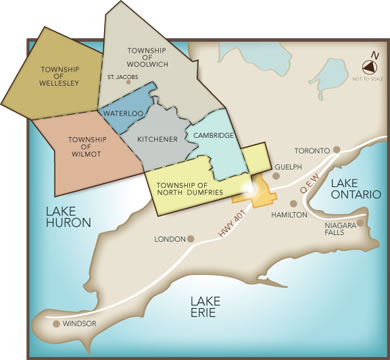 Experience great quality of life with the rolling hills of the countryside, and our ponds and rivers that make North Dumfries the go-to destination for recreation and relaxation. We offer numerous recreation opportunities, community parks and construction of the new Community Complex has begun.
Experience numerous housing opportunities with new development in the village of Ayr as well as in the existing rural countryside and settlement areas throughout the Township. With the lowest Property Tax rates in the region, you will experience more in North Dumfries Township.
Office of the Chief Administrative Officer